Last Updated on June 7, 2021 by OJ Maño
Golf is a gentleman's sport and is great for relationship building. It is common to see business people and high-ranking officials playing golf on weekends. It helps them relax and keeps them sharp, as this is more of a mental game. Maybe playing in the lush and beautifully landscaped golf course makes you extra motivated to swing your heart's out and enjoy the day.
Golf is considered the best form of corporate entertainment because it gives you tremendous networking opportunities. Golf as a sport can be played by anyone, especially when you can afford it. It is the only sport where the players are wearing slick and fancy golf apparel and footwear. Walking around the lush greens with their golf clubs and their caddie giving the player advice and moral support.
Philippine golf has been revitalized with Bulakenya golfer Yuka Saso's solid performance in the LPGA of Japan Tour 2020. She was born in San Ildefonso to a Japanese father and a Filipina mother. Another golf sensation, Bianca Pagdanganan, is also making her mark as well. Both are virtually assured of qualification to the Tokyo Summer Olympic Games later this year.
For the many aspiring Bulakenyo and Bulakenya golf superstars, we have listed the Top 2 Golf Courses in Bulacan for your reference.
Golf Courses in Bulacan
Cattle Creek Golf and Country Club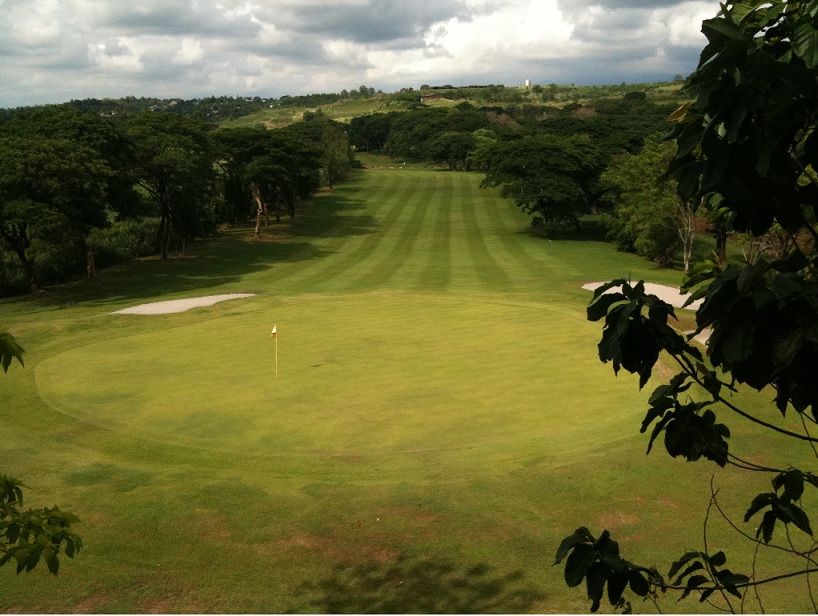 Cattle Creek Golf and Country Club is located at Newtown 1, Barangay Sapang Palay, San Jose del Monte City. Pro-golfer Ben Arda, a renowned Filipino golfer during the 1970s, designed this golf course. This golf club has narrowed to medium fairways paralleled with trees on the green terrain. The golfers can only walk as there are no available golf carts for rent.
It is open to the public, and its facilities include a driving range, tee houses, a clubhouse with a pro shop, a bar, restaurant, function room, and male and female lockers and showers. They also offer caddies and pull cart rentals. Their rates vary depending on the day, plus weekend and holiday rates apply.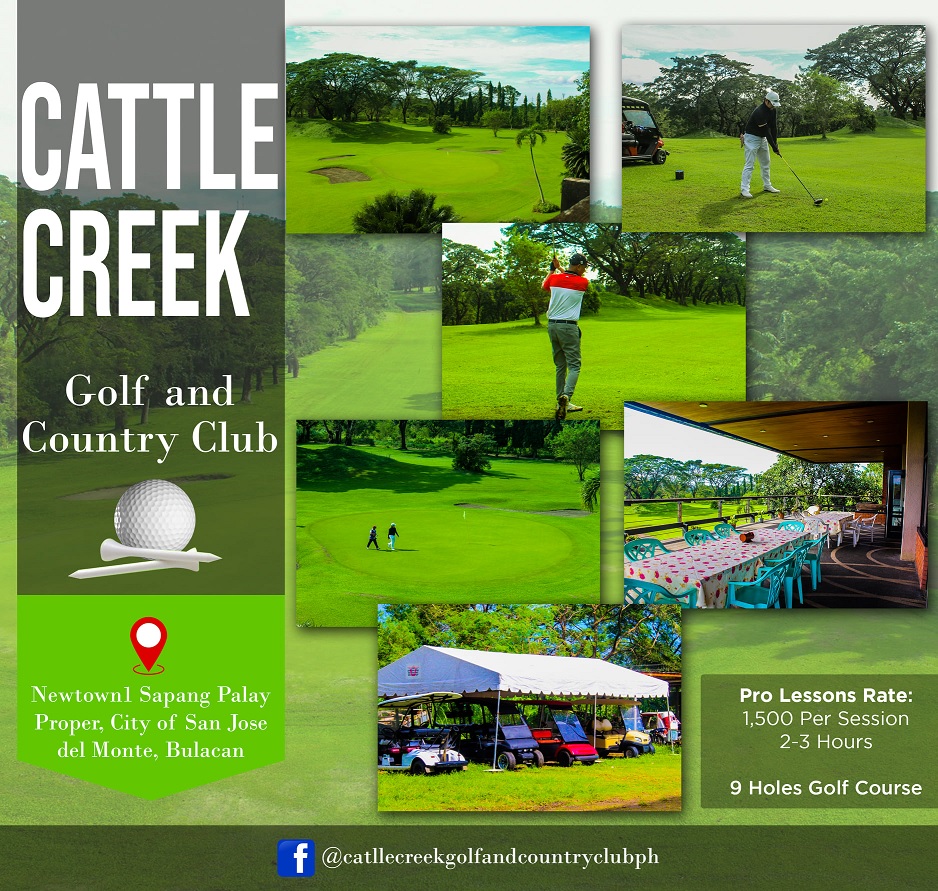 This golf course is just a couple of hours away from Manila, but you need to have a private vehicle to get there. There are available accommodations around like Grotto Vista, Pacific Wave, and Los Arco del Hermano. Other people make the most out of their Bulacan golf trip by visiting nearby Doña Remedios Trinidad (DRT) and Norzagaray tourist spots.
Read Top 114 DRT Bulacan Tourist Spots for An Ultimate Family Adventure and 30 Best Tourist Destinations in Norzagaray
Royal Northwoods Golf and Country Club
Royal Northwoods Golf and Country Club is located at barangay Coral na Bato, San Rafael, Bulacan. It has well-maintained facilities to offer to its members. It has training facilities to practice each member's swing or putt before the game and has other sports activities to play aside from golf. Its clubhouse also offers services from restaurants, tee houses, and hotel accommodations to its members.
Graham Marsh, an Australian professional golfer, designed the 18-hole golf course. Its fairways are well-maintained with Bermuda grasses and rolling terrains. Plus, it also has deep bunkers that made it an exciting course for members.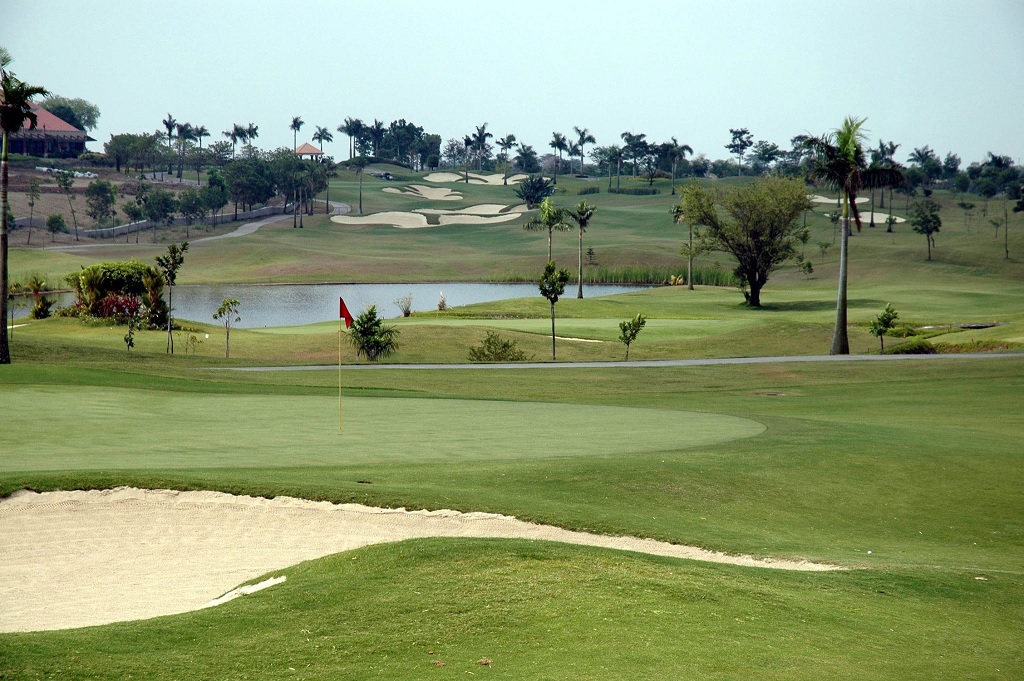 Guests are also allowed to play golf at the course and use the clubhouse's facilities from 6:00 am to 7:00 pm. However, a bonafide club member must accompany the guests to play and enjoy the facilities. Club members and guests staying over the weekend with family can book a room at El Masfino Hotel and Resort. It is located inside the Royal Northwoods Golf and Residential Estates and El Masfino Country Club.
Sources:
About The GolfPH TeamGolfPH is a Golf Digital Media Company started back in 2009. We create. (2017, September 29). Royal Northwoods Golf & Country club: Discounts, reviews, and Club Info. Retrieved March 02, 2021, from https://www.golfph.com/golf-courses/royal-northwoods-golf-and-country-club/
About The GolfPH TeamGolfPH is a Golf Digital Media Company started back in 2009. We create. (2017, September 29). Cattle Creek Golf & Country club: Discounts, reviews, and Club Info. Retrieved March 02, 2021, from https://www.golfph.com/golf-courses/cattle-creek-golf-country-club/