Bulacan, as a part of the Tagalog-speaking provinces in the country, has had its own set of words and accents that set it apart from other Tagalogs. Here are selected Bulakenyo vocabularies that Bulakenyos love to use in their daily conversations.
But before we start with our Bulakenyo vocabularies, here's a bit of trivia for everyone. The name "Bulakan" was etymologically derived from the Tagalog word "bulak," which means cotton. Bulacan was named as such due to the abundance of cotton growing in the region.

#1 ININ
Translated to fully-cooked.
Example: Na-inin na po ang sinaing. Maaari na po tayong kumain. (The rice is fully cooked. We can now all eat.).

#2 SUPIL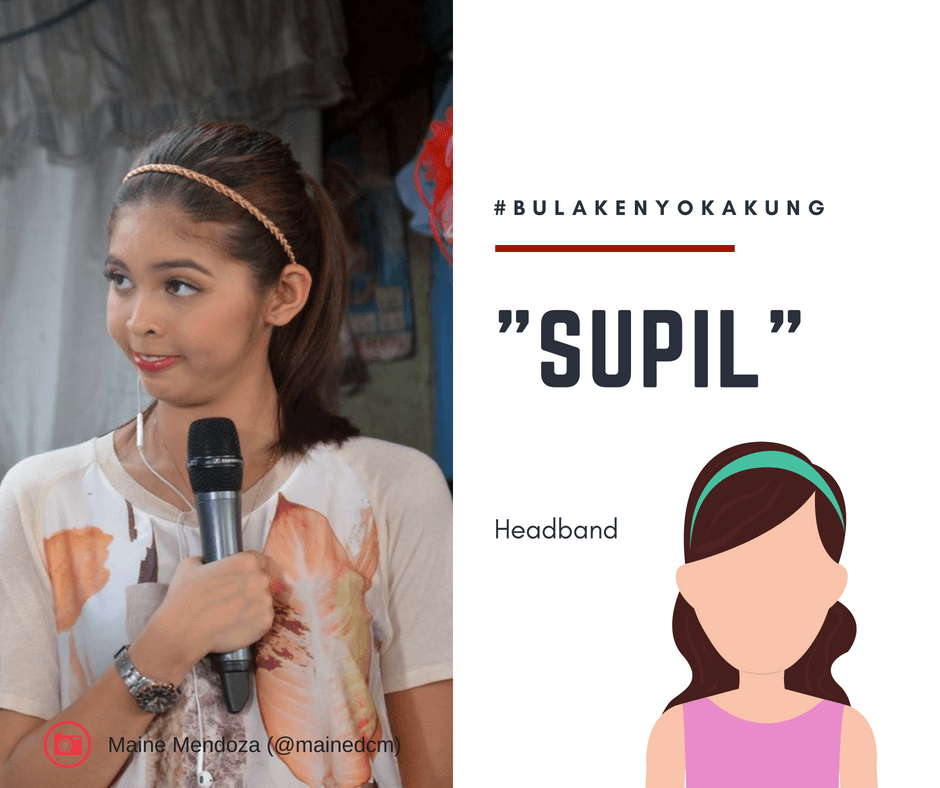 Simply means a Headband.
Example: Ang ganda ng supil nya. (Her headband looks nice.)

#3 KILIK
This means to carry a child against the hips.
Example: Paki kilik nga ang aking sanggol. (Please carry my baby.)

#4 PANGKO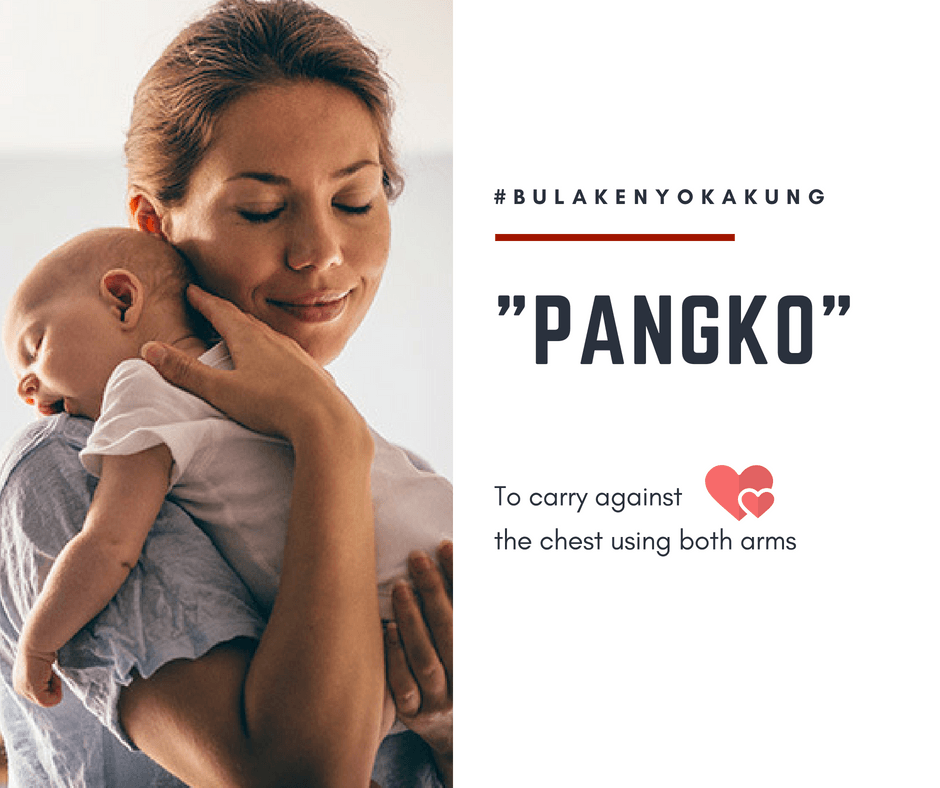 Another way of carrying a baby against the chest using both arms as support.
Example: Paki pangko ang prinsesa at inaantok na. (Please carry my princess as she is already sleepy.)

#5 TAHIP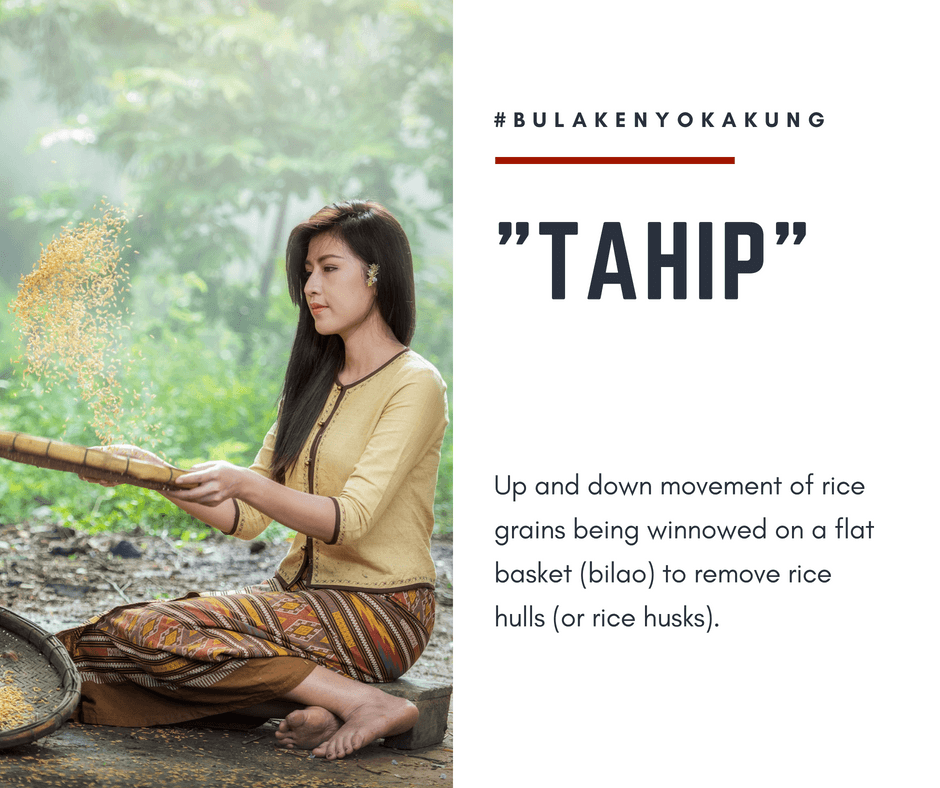 #6 HILAM
Pain in the eyes due to accidental application of soap / other chemicals, as if while washing the face (hilamos)
Example: Aray! Nahilam ako. (Ouch! My eyes are in pain as the soap got into my eyes.)

#7 PARAGAN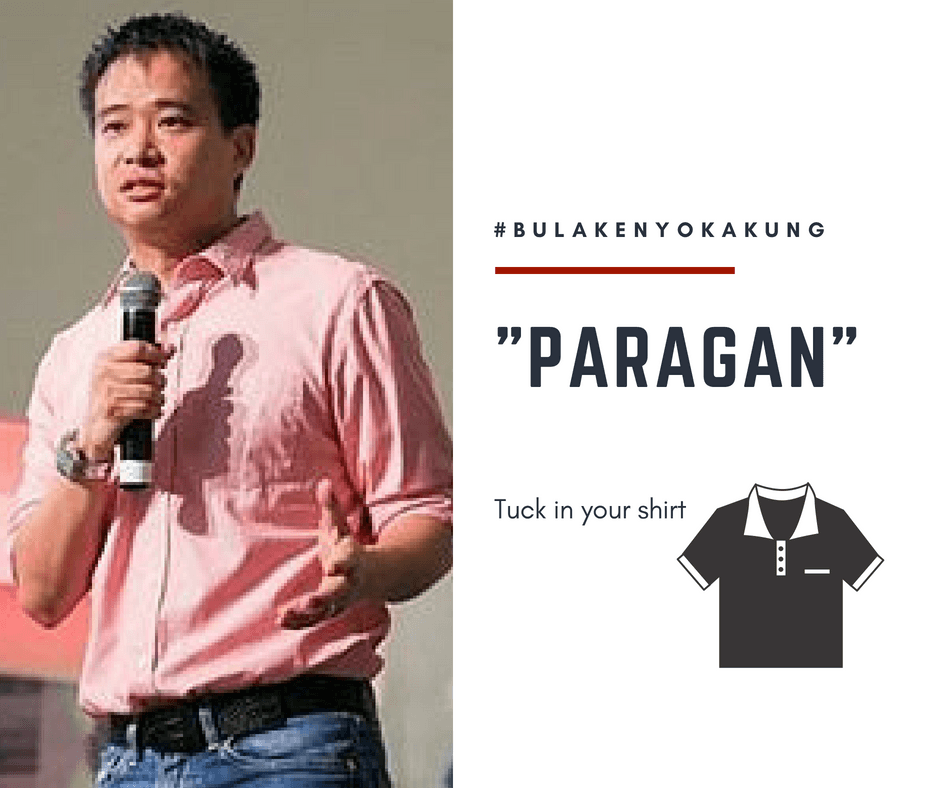 Tuck in your shirt
Example: Dapat naka-paragan ang panloob mong damit. (You should tuck in your undershirt)

#8 BATO-BALANI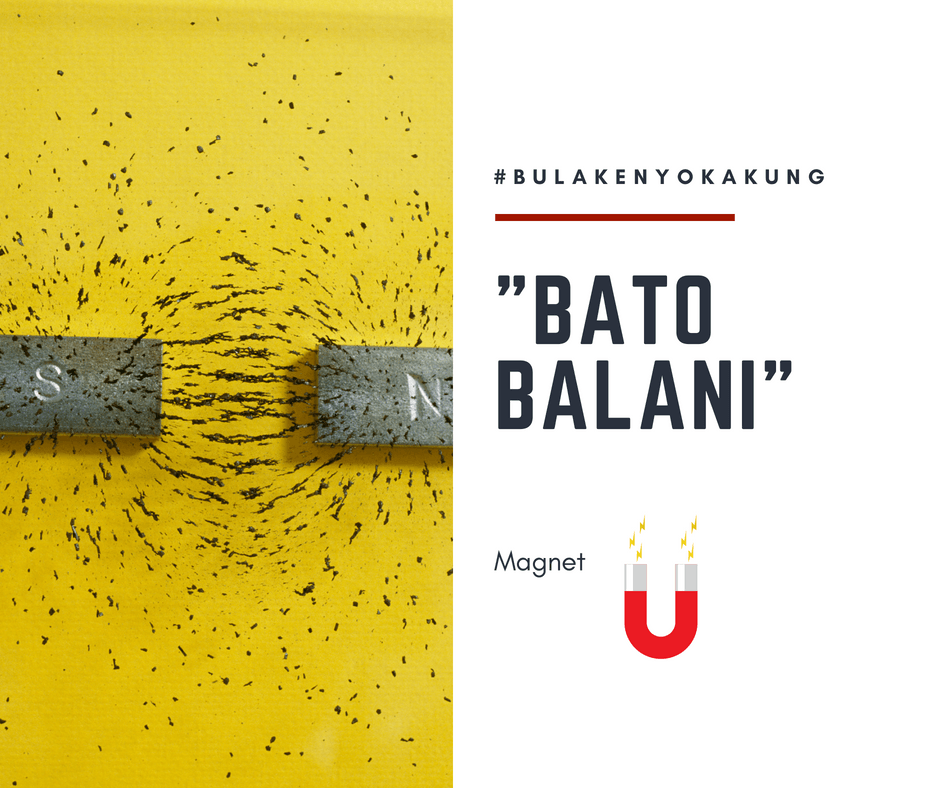 #9 TAGASAW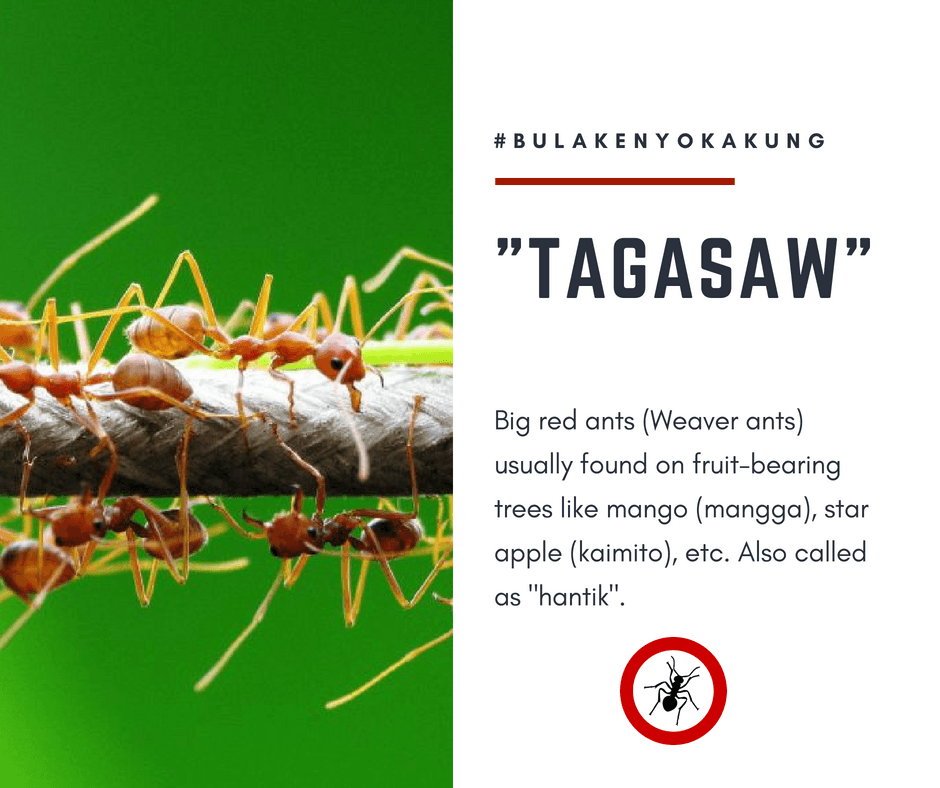 Big red ants (Weaver ants) usually found on fruit-bearing trees like mango (mangga), star apple (kaimito), etc. Also called as "hantik" or "Ibok" in other parts of Bulacan.
Example: Nakagat ka na ba ng tagasaw? (Have you experienced being bitten by a weaver ant?)

#10 TALAMPAKAN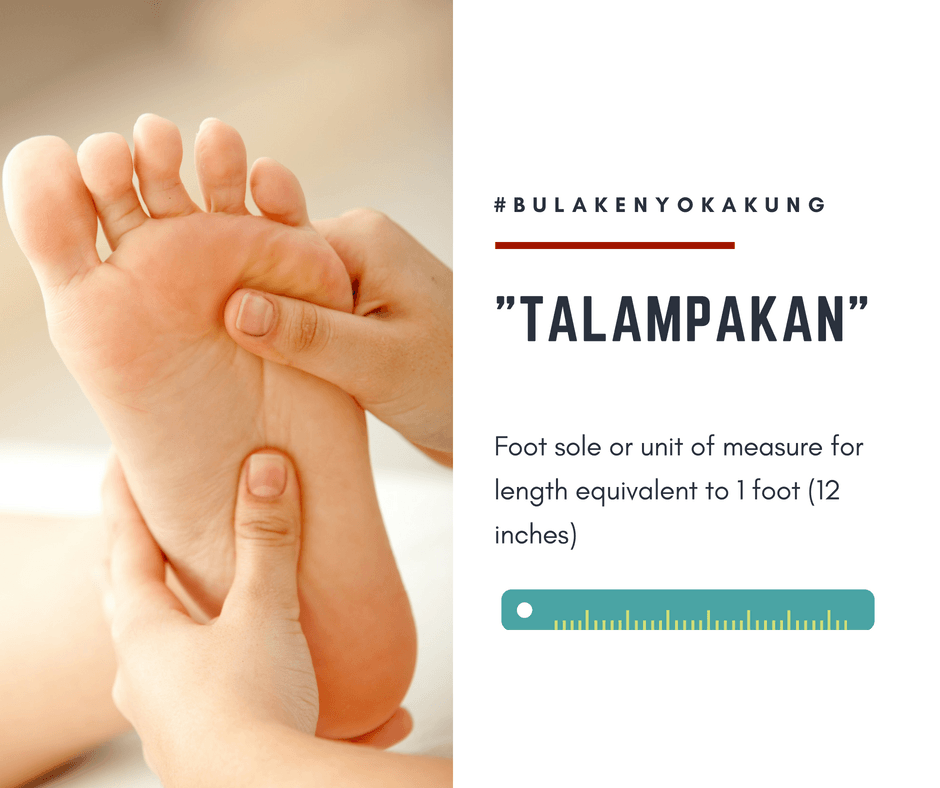 #11 URONG
A verb which means to step or move back. Can also mean retrieving and washing used plates and utensils after a meal.
Example: Ako na mag uurong (I will do the dishes)

#12 PULOT-GATA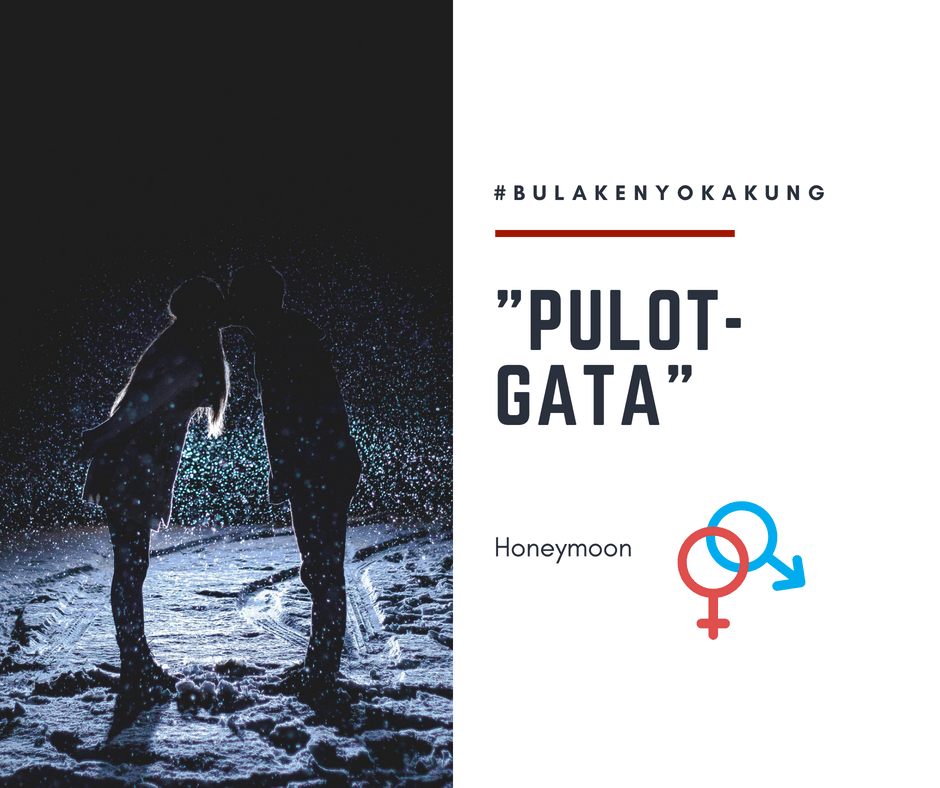 Is a term referring to honeymoon after the wedding.
Example: Kamusta ang pulot-gata? (How's your honeymoon?)

#13 SIPING
Simply means to sleep beside somebody.
Example: Dapat kasal muna bago siping (Get married first before sleeping together in one bed.)
#14 GARA
It is often used referring to something fancy or unusual.
Example: Ang gara ng bahay ng alkalde. (The house of the mayor is really fancy.)
#15 DIKO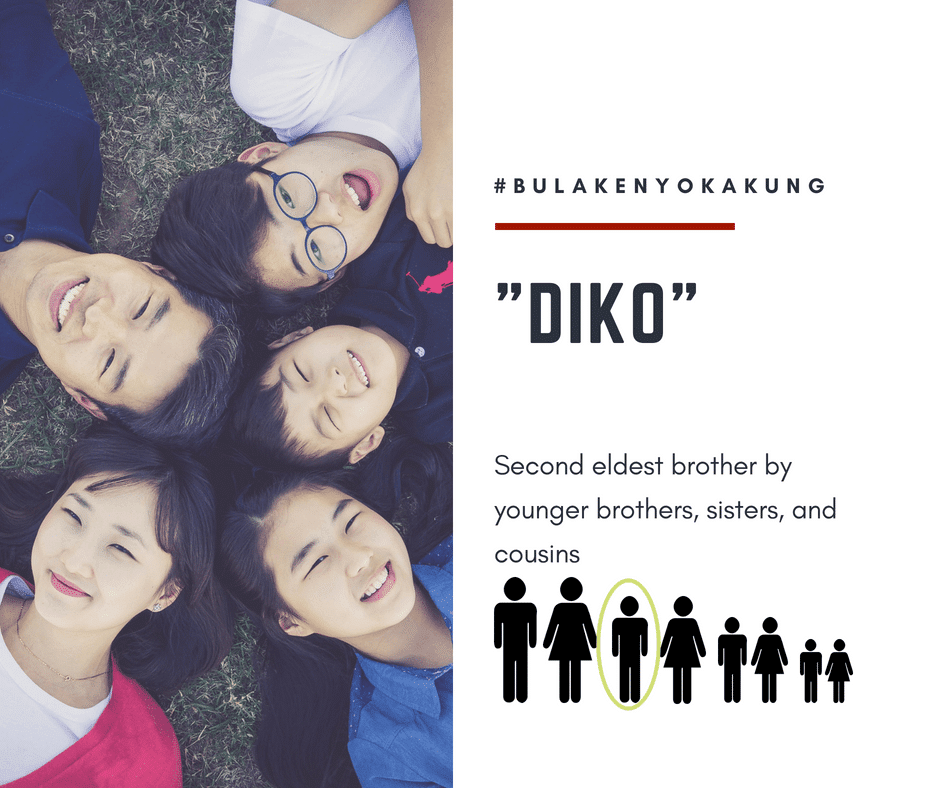 #16 SANGKO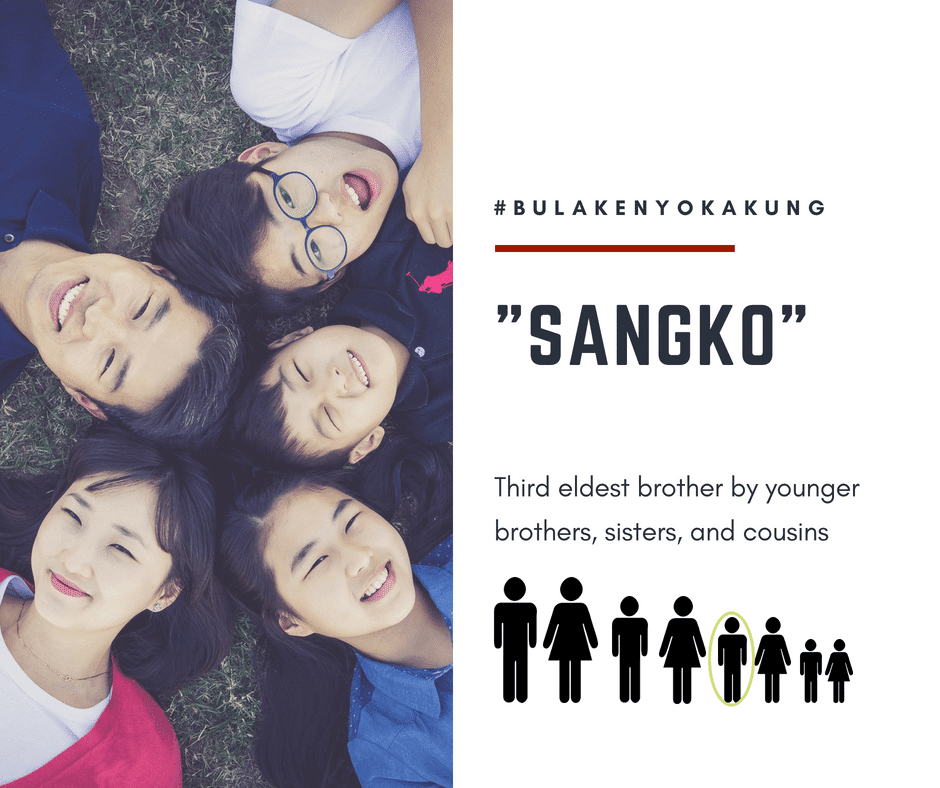 #17 DITSE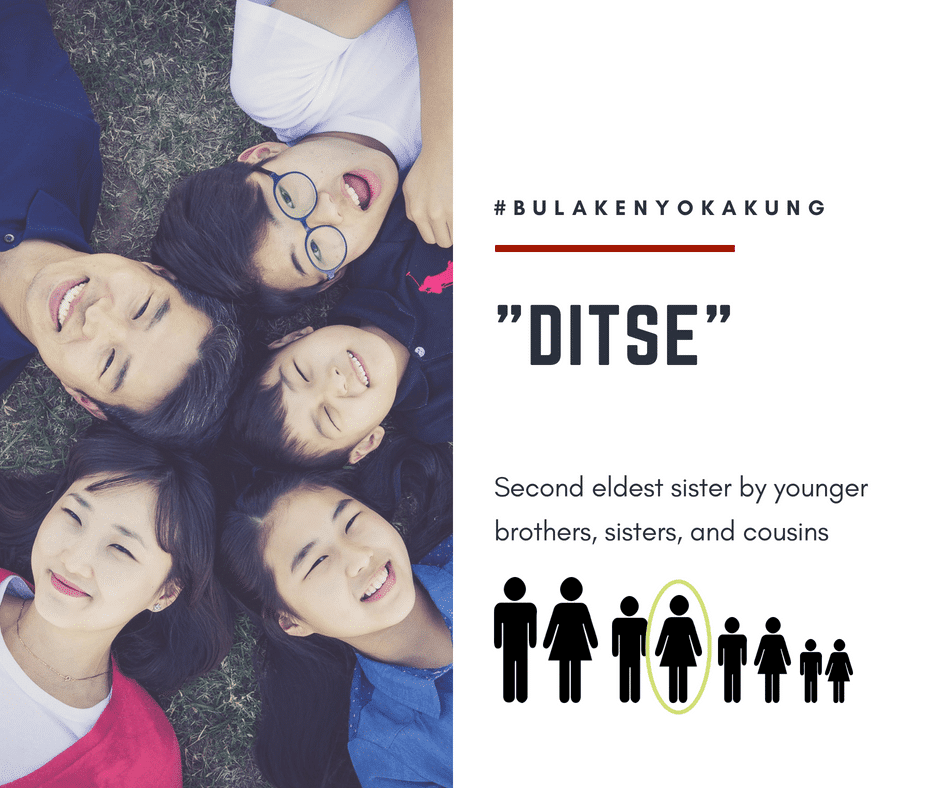 #18 SANSE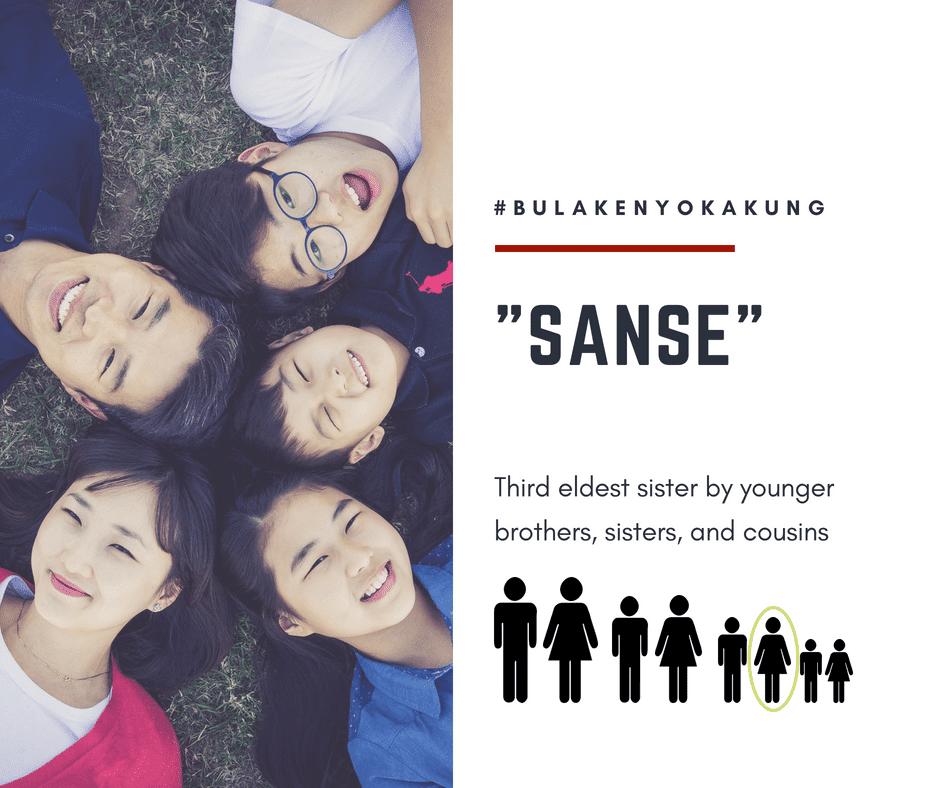 #19 'IKA / 'EKA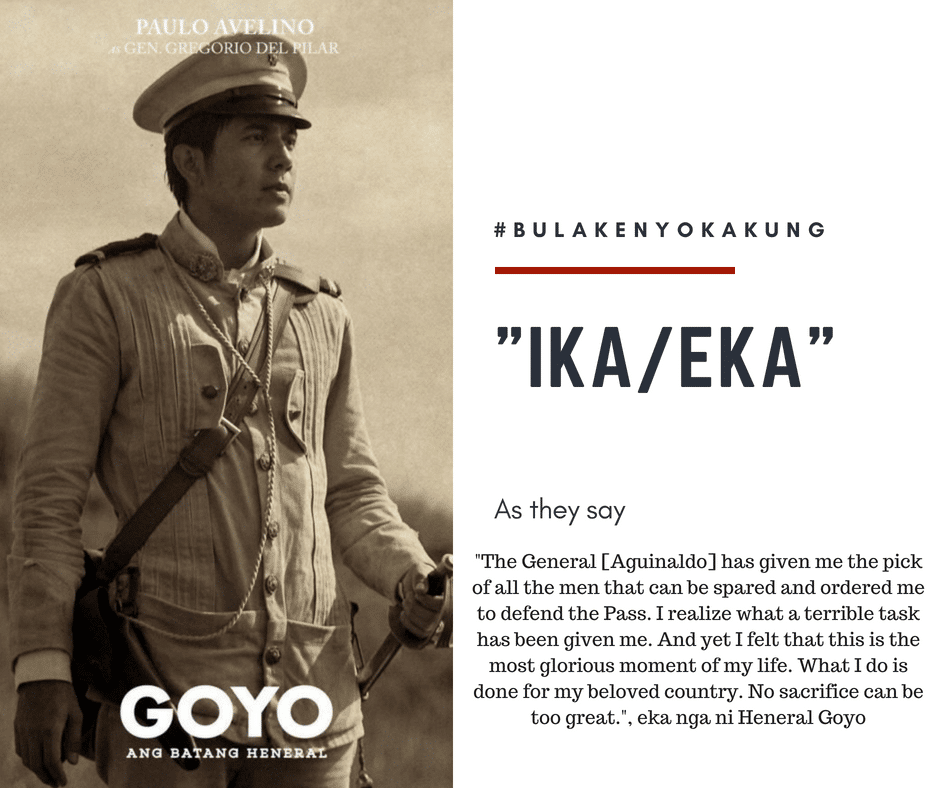 As they say or according to
Example: "Galit ako sa droga", eka nga ng pangulo. ("I hate drugs," said the president.)

#20 MAGIGI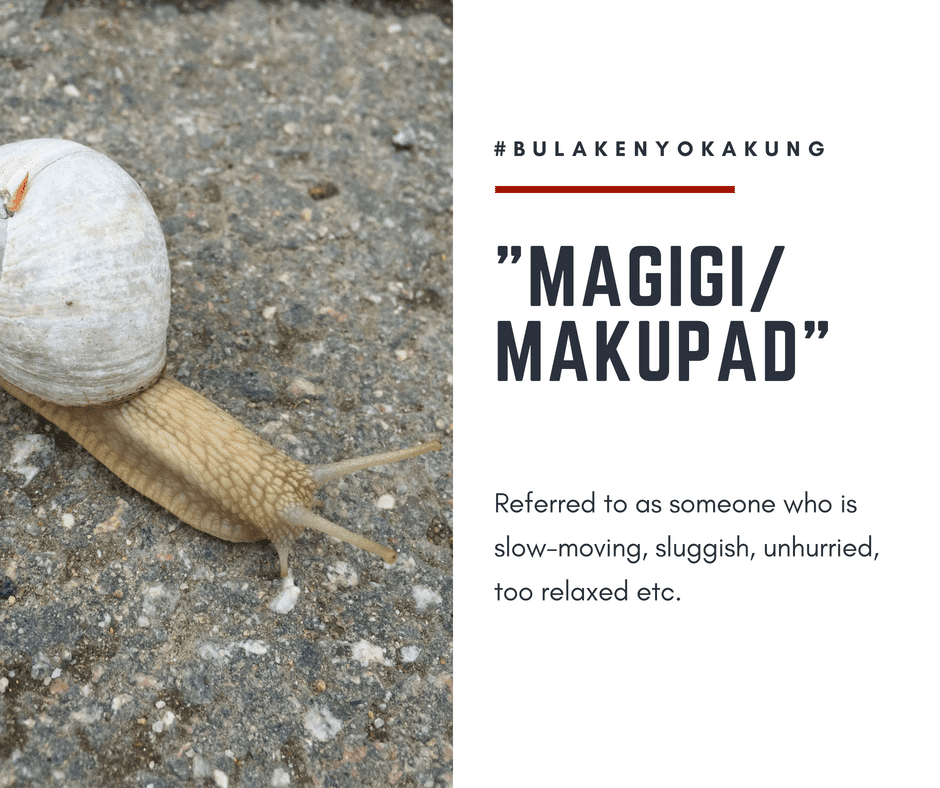 Means low-moving, sluggish, unhurried, too relaxed etc. The terms "Makupad" and "Diwara" can also mean the same.
Example: Masyado kang magigi. Huli na tayo sa ating tipanan. (You're too slow. We are already late with our appointment.)

#21 DANTAY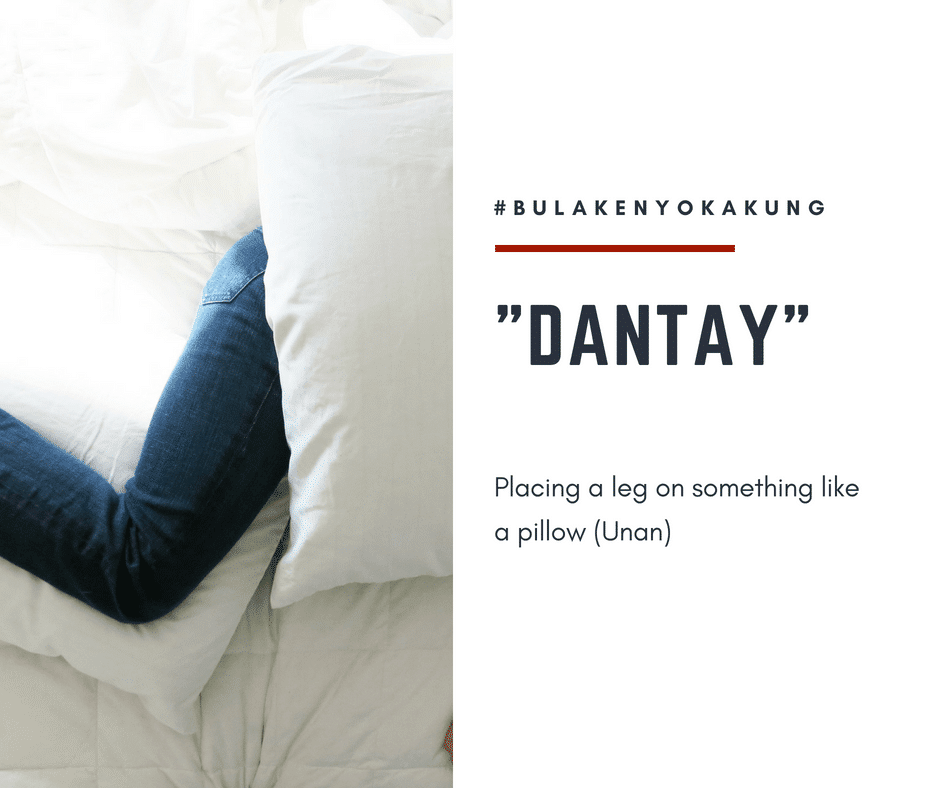 Placing a leg on something like a pillow (unan)
Example: Hindi ako makatulog kapag walang dantay na unan. (I can't sleep without a pillow between my legs.)

#22 ATO/INE

#23 SAUKAN/SAWSAWAN

#24 ALALAUMBAGA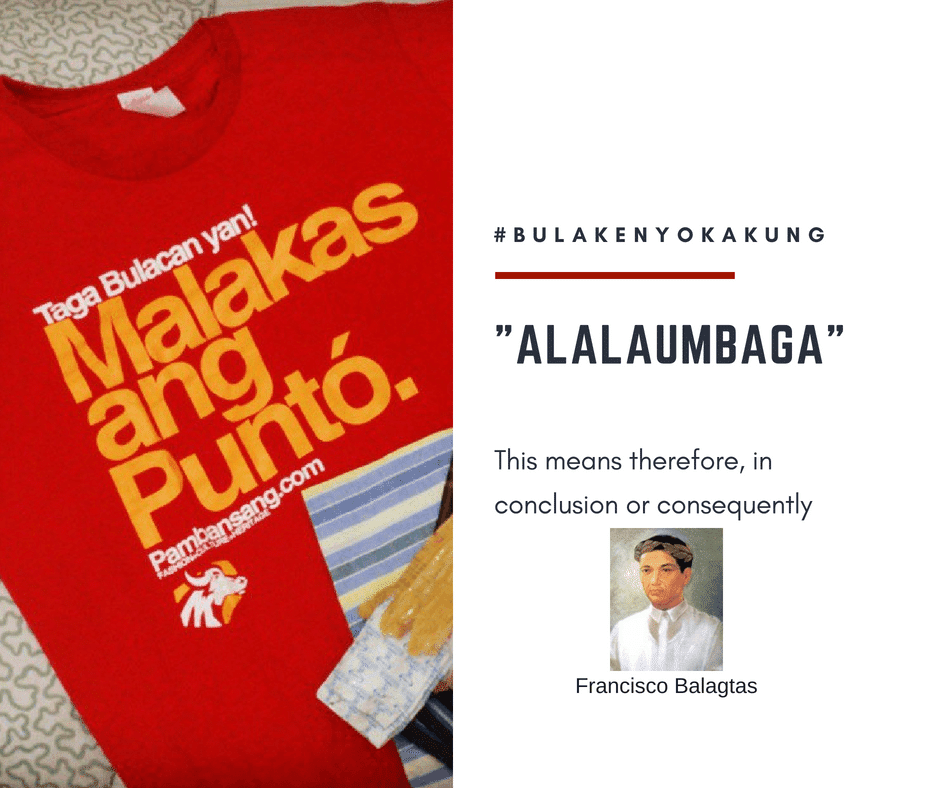 This means therefore, in conclusion or consequently.
Example: Pawang walang katotohanan ang kanyang mga paratang. Alalaumbagay sinisiraan lang niya ako. (His allegations were totally absurd. He's just blabbing me.)

#25 BARIBOT
Grumpy, irritable, in a bad mood, or ill-tempered person
Example: Bakit kaya baribot na naman ang bata? (Why is the kid in a bad mood again?)

#26 SUTIL

#27 SAMSAM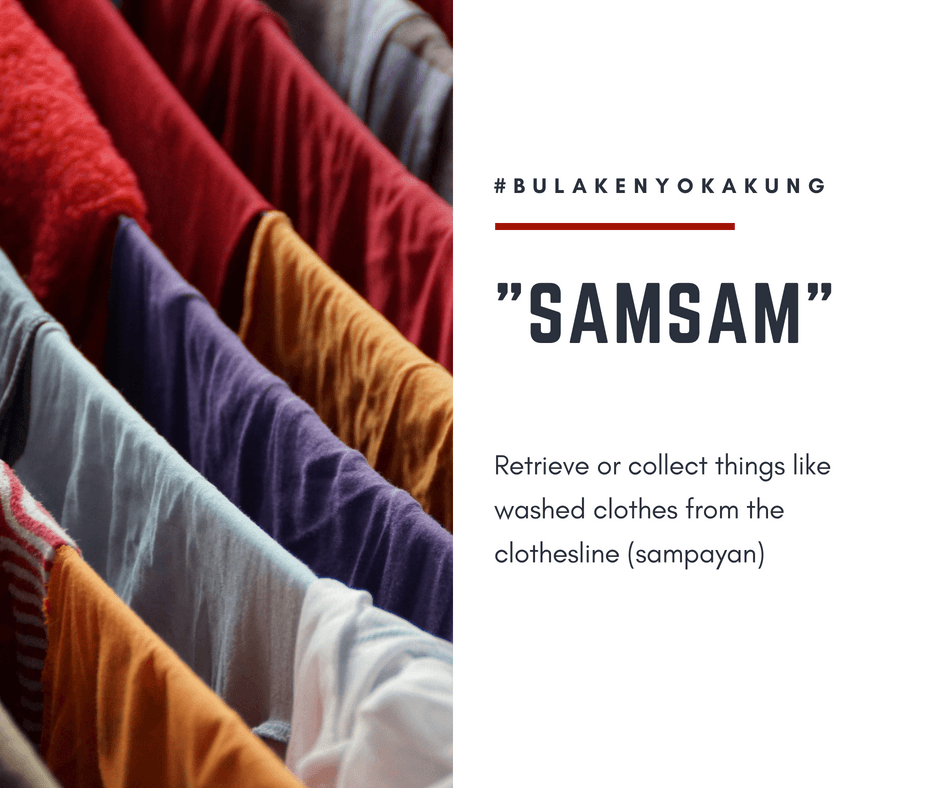 Retrieve or collect things like washed clothes from the clothesline (sampayan)
Example: Dali, samsamin na ang mga nakasampay at nandiyan na ang ulan. (It's starting to rain, let's retrieve all the clothes from the clothesline quickly.)

#28 KALUTO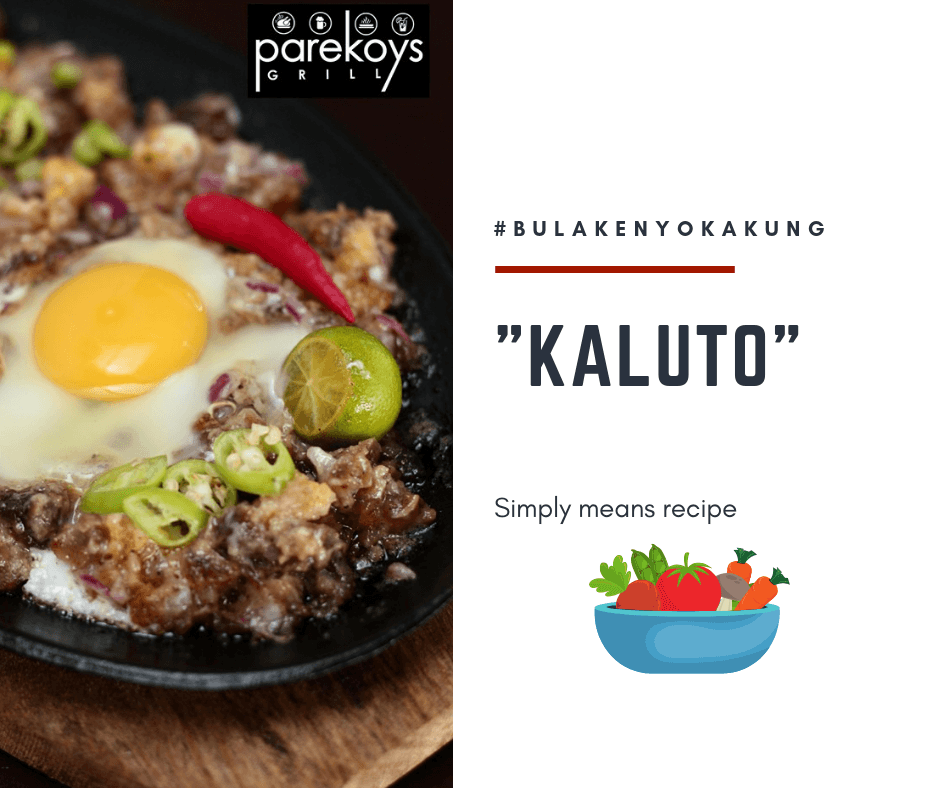 Simply means recipe
Example: Mga pamanang kaluto ni Lola (Inherited recipes from my grandmother )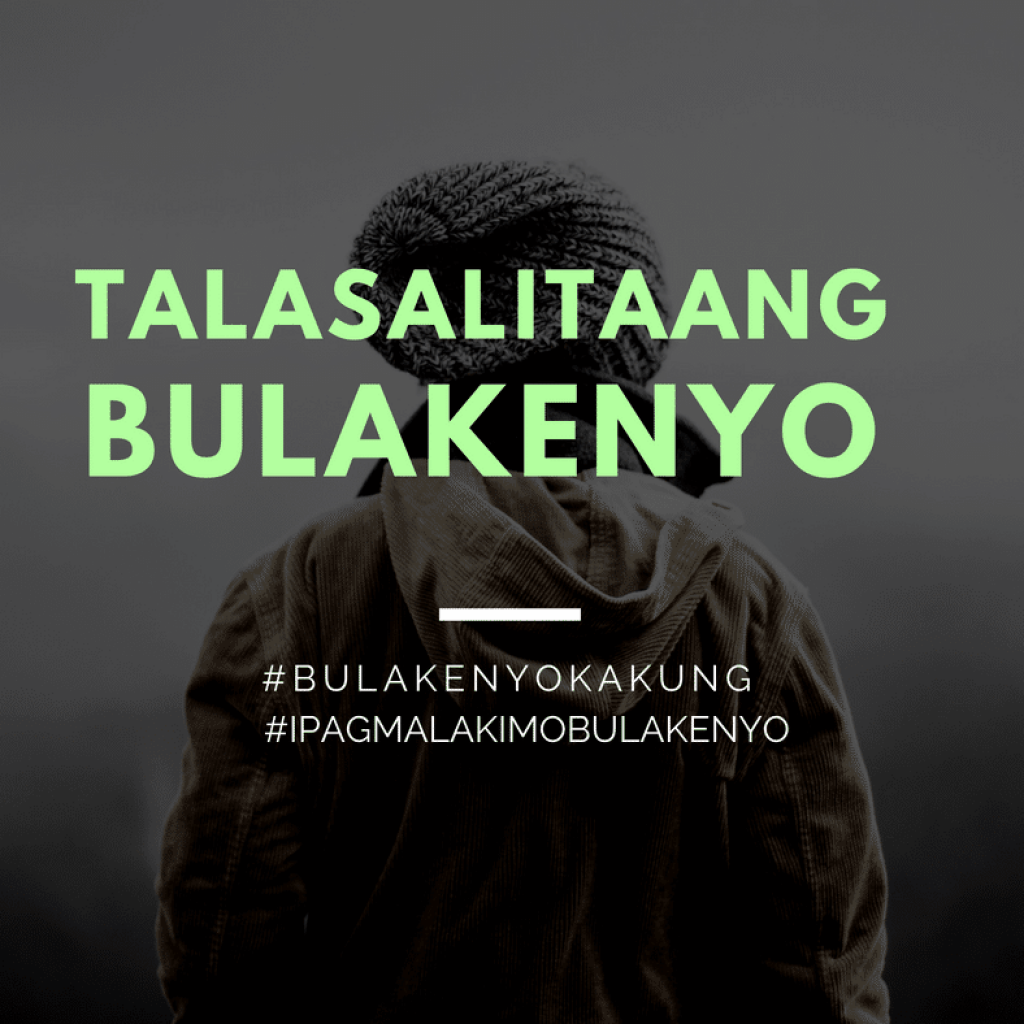 Bulakenyo Vocabularies Part 2!
What other special Bulakenyo vocabularies do you use? Do watch out for Part 2 of this Bulakenyo vocabularies list.
Follow our facebook page as well for the related post. A lot of our fellow Bulakenyos are sharing other Bulakenyo vocabularies with us in their comments. – https://www.facebook.com/bulakenyoph/.
Learn more facets of Bulacan's rich culture and heritage in our related feature – https://www.bulakenyo.ph/1st-stop-bulacan/.