More people in Bulacan are finally set to gain access to affordable and reliable potable water supply, as San Miguel Corporation (SMC) recently formalized agreements with seven water districts in the province, to be covered by Stage 3 of its Bulacan Bulk Water Supply Project (BBWSP).
These include the towns of Norzagaray, Hagonoy, Pandi, Baliwag, San Rafael, San Miguel, and San Ildefonso earlier this year.
Bulacan Bulk Water Supply Project
The Bulacan Bulk Water Supply Project (BBWSP) will provide treated bulk water to the various water districts (WDs) of Bulacan to help meet the increasing water demand of its consumers, expand its current service area coverage increase the households served. The private partner will undertake the financing, detailed design and construction, and maintenance of conveyance, treatment, and water sources.
"We are targeting the start of operations by January 2023. With these agreements signed with the seven water districts, and with the MWSS having approved the updated business plan, we can now start preliminary engineering design and then construction," said SMC president Ramon S. Ang.
"We anticipate that in just a year-and-a-half, we can start operating these new water facilities, and all our countrymen in these areas in Bulacan will finally have reliable access to safe, affordable potable water," Ang added.
For decades, many households in Bulacan relied on deep wells that tapped into groundwater sources, despite the province's proximity to Angat Dam.
Apart from poor water quality, Ang said groundwater depletion has also contributed to land subsidence and flooding in Bulacan.
"With more residents able to immediately access water through our facilities, the need to rely on dwindling groundwater supply is eliminated. Experts have said groundwater extraction is one of the causes of land subsidence or the gradual sinking of the ground, worsening flooding in the province. Like our upcoming major clean-up of Bulacan's rivers, the BBWSP forms part of our larger strategy to help mitigate and solve flooding here," Ang added.
Read Big flood control projects in Bulacan ahead of airport construction
BBWSP supplies water to 13 areas covered by Stage 1 and 2 development of the facility, which started commercial operations last January 2019.
These include San Jose del Monte, Marilao, Meycauayan, Bocaue, Obando and Balagtas, Guiguinto, Calumpit, Bulakan, Plaridel, Sta. Maria, Paombong, and Malolos.
Apart from the additional seven towns that will soon gain access to water, four other water districts like Pulilan, Angat, Dona Remedios Trinidad (DRT), and Bustos. SMC hopes to forge agreements with these water districts soon.
The BBWSP is a Build-Operate-and-Transfer (BOT) under public-private partnership (PPP) of the Luzon Clean Water Development Corporation (LCWDC) and K-Water Resources Corporation consortium with the Metropolitan Waterworks and Sewerage System (MWSS).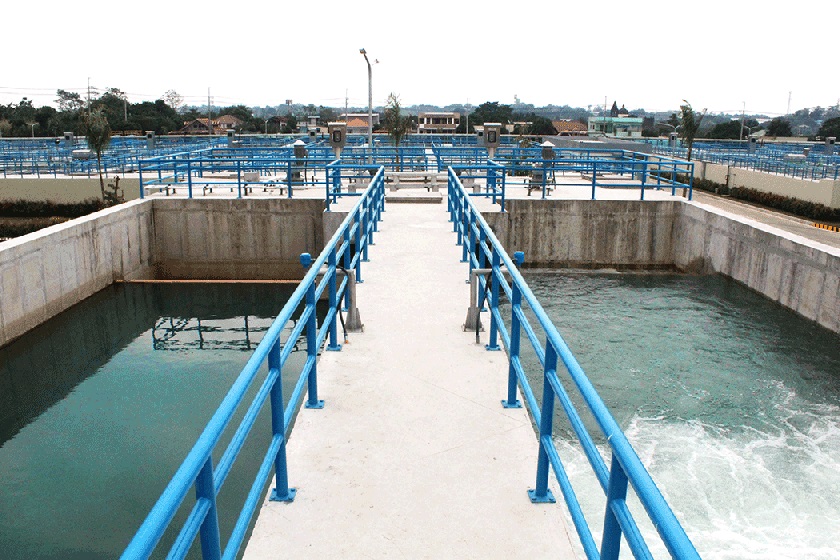 Luzon Clean Water Development Corporation is also known as Bulacan Bulk Water. LCWDC is responsible for the financing, construction, operations, and maintenance of the three project stages. The project costs PhP 24.41 Billion with 30 years cooperation period, according to the PPP website.
K-Water Resources Corporation is the governmental agency for comprehensive water resource development and providing public and industrial water in South Korea. They offer water management services primarily. The Company constructs and manages multipurpose dams, estuary dykes, and canal facilities. Korea Water Resources also operates water supply facilities maintaining, water quality examining, and sewage systems controlling.
The Bulacan Bulk Water Supply Project produces an average volume of 160 million liters per day for around 165,000 households and has a maximum capacity of 388 million liters per day.