Last Updated on September 7, 2021 by OJ Maño
San Miguel Corporation (SMC) is drawing up a comprehensive plan to protect local and migratory birds population that regularly visit Manila Bay, including the coastal areas of Bulakan, Bulacan, as part of the sustainability blueprint for its New Manila International Airport project.
How SMC Plan to Protect Birds Around Bulacan Airport Project
SMC president Ramon S. Ang said the company had tapped avian researcher Dr. Frank E. Rheindt, Associate Professor and Dean's Chair at the Department of Biological Sciences of the National University of Singapore, to study the bird populations in the area.
Rheindt has formulated a framework of recommendations on ensuring the project can mitigate negative impacts on local and migratory bird species, help support the declining global populations of shorebirds, and ensure aircraft safety from potential bird strikes, Ang said. 
Among the key recommendations by Rheindt, according to Ang, is to develop new and protected coastal areas that resemble mudflats–similar to Mai Po Reserve in Hong Kong–where migratory shorebirds can safely feed when they pass through the country for several weeks throughout the year.
Dr. Rheindt likewise identified suitable areas within a 10-kilometer radius of the airport in Malolos, Paombong, and Hagonoy, Bulacan, as the best options for suitable areas to serve as an offset.
Read RSA, Palafox to make Bulacan Airport and Aerocity the pacesetter for green, inclusive cities in the country
"As with any project of this scale, we have to think of all the issues that impact our host communities, the environment, and the project itself. Birds are always a safety concern for airports around the world. But our goal here is to protect them, and there are several ways we can do that while also ensuring safety at the airport," Ang said.
Ang outlined some of the takeaways from the consultant's report:
Though areas in and around the project site host dozens of bird species, few are critical from a conservation standpoint.
Many of the critical species fall under the migratory shorebirds or waterbird category. These birds are attracted to tidal mudflats or coastal wetlands–muddy land exposed during low tide–which serve as their feeding ground.
During low tide, shorebirds go to these areas to feed, and during high tide, they move to higher areas – often freshwater ponds behind the foreshore – to roost.  In the case of Bulakan, many migratory birds stay for only a couple of weeks throughout the year–usually in September or October and back around April or May, while others spend the winter in the area.
Declining shorebird populations are a global phenomenon. In East and Southeast Asia, some of the most pronounced declines in these birds have been linked to recent vast development projects in the Yellow Sea of China and Korea.
As such, even prior to the project, shorebird decline had already been observed in the Manila Bay over the years, and is consistent with shorebird population trends across the world.
"We're very grateful to Prof. Frank for providing us a very comprehensive and enlightening study. We are definitely committed to protecting bird species and supporting this advocacy. We're considering and studying all his recommendations and will put together a plan that will align with the whole airport masterplan," Ang said.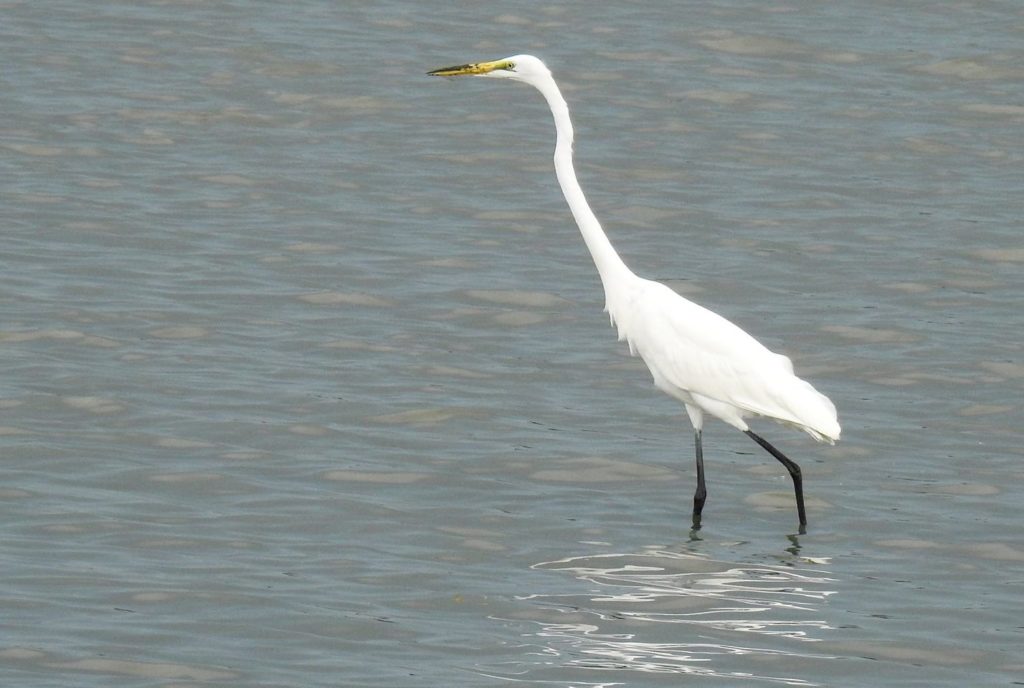 He added that even before Prof. Rheindt's research, the airport development team already considered several measures, aligning with the expert's own recommendations. Among them, the use of fishponds managed specifically for shorebirds to supplement and – in part – replace tidal mudflats.
"For the airport, the study of the birds' feeding and roosting patterns and the identification of alternative sites is vital for their safety.  The sites have to be close enough so as not to deviate from the birds' migratory patterns, but at the same time, far enough so that the safety of aircraft and airport operations will not be compromised," Ang said.
"There needs to be a right balance between developing the airport site and protecting and enhancing the environment. We want to avoid the mistake of many developments; that's why we have put together the best team of local and foreign experts in various fields, from land development, environment management, airport design and construction, and urban master-planning, to help build this airport and aerocity development," Ang said.
"The expertise of so many global players helping us build what will be our country's largest, most modern, and sustainable airport will make it truly world-class–something each and every Filipino will be proud of," he added.
As part of its sustainability initiatives in the province, SMC is also planning to develop the initial 20 hectares of its proposed 80-hectare Paombong Mangrove Plantation & Sanctuary, which can host as many as 200,000 mangrove propagules.
Read SMC to start 80 Hectare Mangrove Plantation in Paombong Bulacan
Some 13,000 propagules are already in place in the coastal areas of Hagonoy and Obando.
The Paombong mangrove plantation is being planned in cooperation with the local government of Paombong, headed by Mayor Maryanne Marcos, the Department of Environment and Natural Resources (DENR), and the Bureau of Fisheries and Aquatic Resources (BFAR).
SMC is also actively pursuing measures to address flooding in Bulakan and the adjacent municipalities, including the cleanup and dredging of major rivers and tributaries to enable floodwaters to flow out to the sea.
Read How Planting 1 Million Trees is part of SMCGP's Project 747