Last Updated on March 10, 2021 by OJ Maño
Would the complete Bulacan Zip Code List still be useful? With all electronic mails and a faster way of communication available to everyone, are zip codes still necessary? Yes! Here are just some examples of instances where you would be required to put the complete address, with the Bulacan zip code:
There is a huge demand for courier service deliveries in the country, including Bulacan, which is brought about by massive online shopping trends. People are hooked on ordering items online and have it delivered straight in the comfort of their homes.
We have millions of Overseas Filipino Workers around the world sending packages to their loved ones here in the Philippines all year round. Of recent, sending old school snail mails and postcards is becoming a reemerging trend.
With traveling becoming cheaper for a lot of people, sending your loved ones and even yourself a postcard from your bucket list destination is a great souvenir!
When you fill-up applications at the bank or even with other institutions that are required to send you statements / invoices, later on, you are oftentimes required to put in the Bulacan zip code of your address.
Philippines Postal Address Format
Postal addresses in the Philippines are similar in format to those in many other parts of the world. The address is the most important information on your mailpiece. According to the PM Dizon Law website, "the ZIP code should be placed on the LEFT side of the LAST line of the address BEFORE the province."
Format for an address in Bulacan:
Name
Street Number + Street Name
Barangay + Municipality/City
ZIP Code + Bulacan
Example:
MICHAEL DELA CRUZ
23 Santa Cruz Village,
Borol II, Balagtas
3016 Bulacan
Example 2:
KOBE DELA CRUZ
24 Canlapan Street,
Sto. Rosario, Malolos City
3000 Bulacan
What is a Zip Code?
ZIP is an acronym for Zone Identification Program. A ZIP Code is a postal code used by the Philippine Postal Corporation (PHLPost).
As per the PHLPost Circular No. 16-06, which was initially implemented in February 2016, the Philippines already use automatic sorting of letters through the modern letter-sorting machine. Machine-sorting speeds up the delivery process. The sorting machine scans for the ZIP code and automatically direct your mail to the proper post office, and then to the mailman who directly services your area.
Omitting the zip codes can be problematic as it will probably take longer for the mail to be sorted out and reach its intended destination. It can also increase the chances of the mail getting lost in the postal system.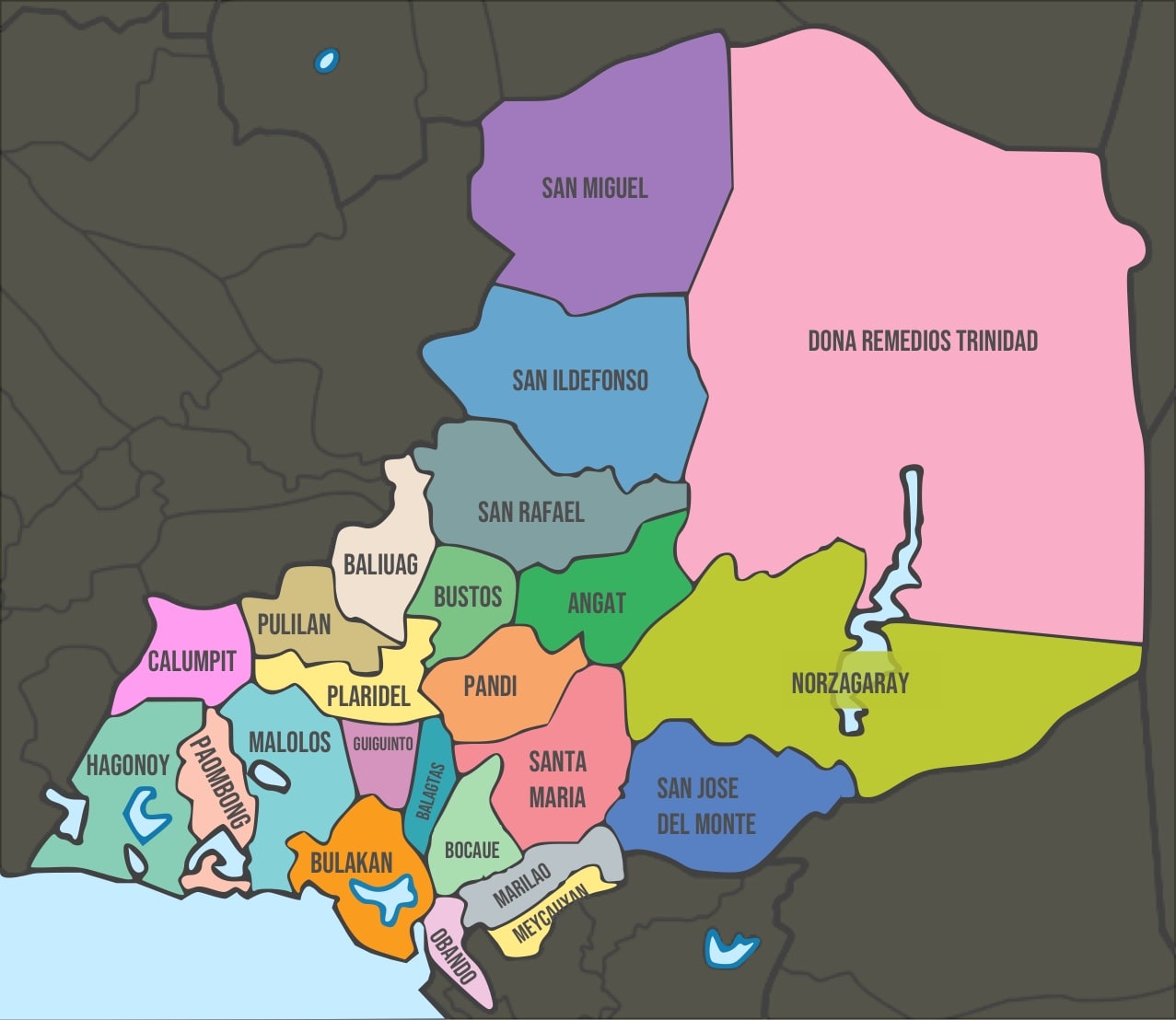 Bulacan Zip Codes
This is the list of Bulacan Zip Codes for the different cities and municipalities; take note that there is a special one under San Jose del Monte:
| | | |
| --- | --- | --- |
| Zip Code | Town/City | NDD: Area Code |
| 3012 | Angat | 44 |
| 3016 | Balagtas | 44 |
| 3006 | Baliuag | 44 |
| 3018 | Bocaue | 44 |
| 3017 | Bulakan | 44 |
| 3007 | Bustos | 44 |
| 3003 | Calumpit | 44 |
| 3009 | Doña Remedios Trinidad (DRT) | 44 |
| 3015 | Guiguinto | 44 |
| 3002 | Hagonoy | 44 |
| 3000 | City of Malolos | 44 |
| 3019 | Marilao | 44 |
| 3020 | City of Meycauayan | 44 |
| 3013 | Norzagaray | 44 |
| 3021 | Obando | 2 |
| 3014 | Pandi | 44 |
| 3001 | Paombong | 44 |
| 3004 | Plaridel | 44 |
| 3005 | Pulilan | 44 |
| 3010 | San Ildefonso | 44 |
| 3023 | City of San Jose Del Monte (SJDM) | 44 |
| 3011 | San Miguel | 44 |
| 3008 | San Rafael | 44 |
| 3024 | Sapang Palay (San Jose Del Monte) | 44 |
| 3022 | Sta. Maria | 44 |
Bulacan Zip Codes Central Luzon (Region III)
Write a letter now! Don't forget your Bulacan zip code! 🙂
Sources: