Last Updated on May 29, 2020 by OJ Maño
Only the town of Doña Remedios Trinidad in Bulacan remains COVID-free as of May 29, 2020.
With the extension of the Enhanced Community Quarantine, the goal is to lower and totally zero out the spread of the virus. However, since the start of the pandemic outbreak, there are municipalities that we're able to maintain their COVID-FREE status. Ultimately, we all strive to be a COVID-free Bulacan.
April 24, 2020 – President Rodrigo Duterte has announced the extension of the enhanced community quarantine in Metro Manila, Central Luzon, Calabarzon, and "all other high risks" provinces in Luzon until May 15. The initial enhanced community quarantine was due to end on April 30.
In Bulacan, as of 4:00 PM on May 3, 2020, the Provincial Health Office reported a total of 121 confirmed cases. From these, there are 27 recoveries and 25 deaths.
For the latest updates regarding Bulacan COVID-19 cases, follow the Bulacan COVID-19 Virus Case Bulletin article.
COVID-free Bulacan Municipalities
There are 3 remaining COVID-free municipalities or towns in the province according to Bulacan Provincial Health Office (PHO). These are the towns of Doña Remedios Trinidad, Hagonoy, and Plaridel.
However, as also stated by the Bulacan PHO, there are 12 cases that are included in the Bulacan list that had been confirmed to NOT had been home to Bulacan for months since the pandemic started. These 12 cases had permanent residences in Bulacan, but had been living in other places (mostly Metro Manila) for work. Thus, it has also been confirmed that they have not had any contact with other people in Bulacan.
Because of this, and as confirmed as well by their respective Municipal Health Offices, we can say that there are three (3) more towns that are also COVID-free. These are the towns of Balagtas, Bustos, and Paombong.
Municipal Health Office – Doña Remedios Trinidad (DRT)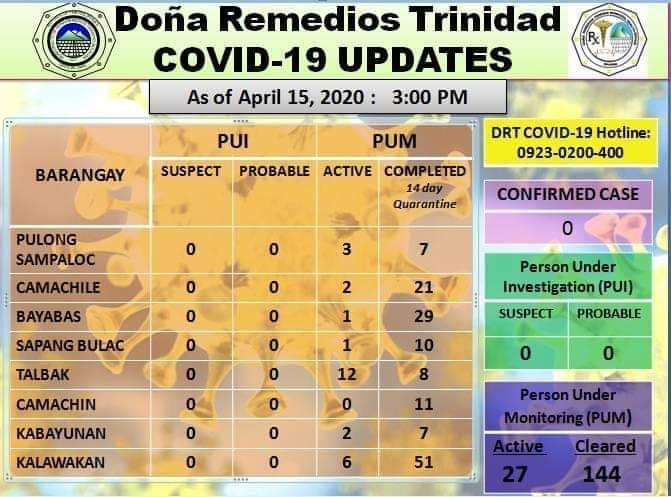 Municipal Health Office – Plaridel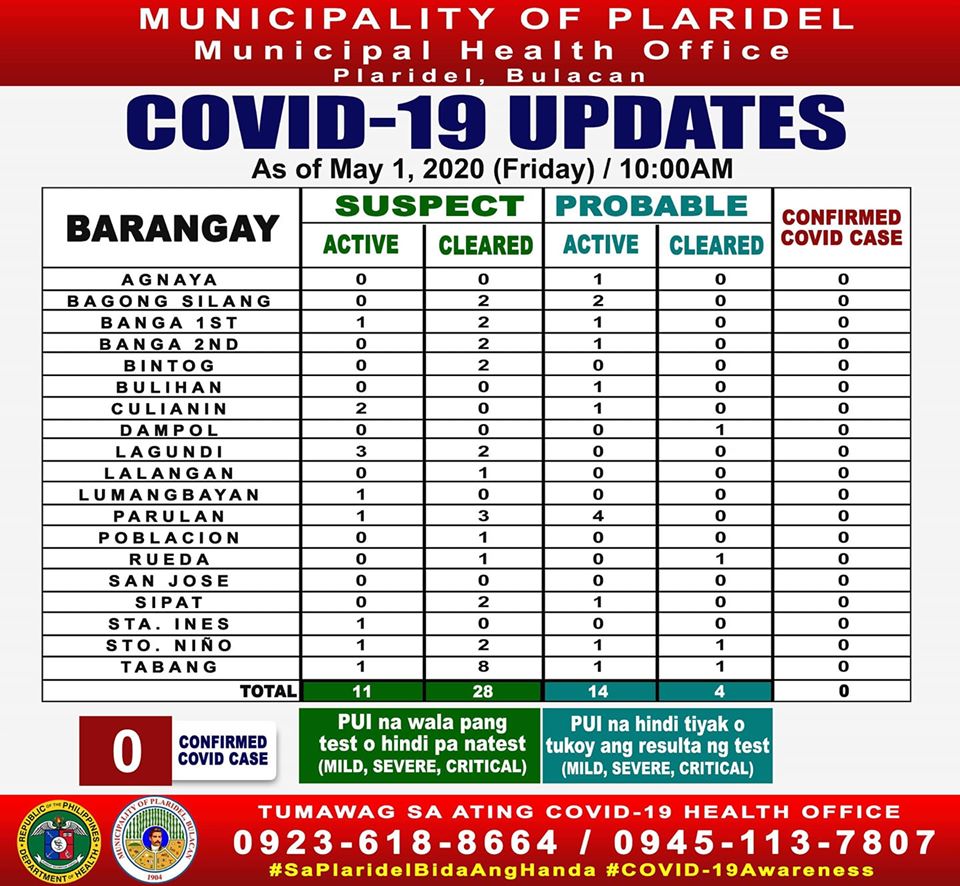 Municipal Health Office – Hagonoy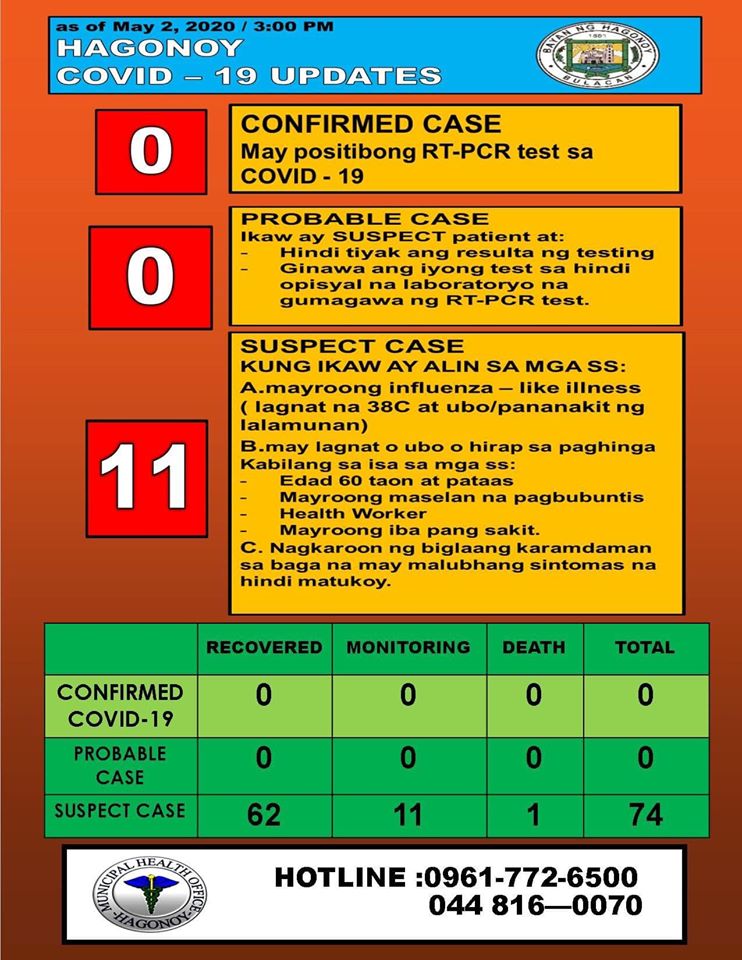 Balagtas Municipal Health Office (MHO)
The Bulacan PHO confirmed 2 cases in Balagtas. However, these had been validated as persons who had not been home to Bulacan for several months, and had been staying in residences outside of Balagtas (Bulacan).
Municipal Government of Bustos
According to the Municipal Government of Bustos, "Patient PH2108 has NOT been back in Bustos since January 2020 (sic) but his case is registered here in our town because Bustos, Bulacan is his PERMANENT ADDRESS. The patient is a nurse at St. Luke's BGC, and has been staying in Taguig."
Municipality of Paombong
---
Even though they are COVID-free, their respective LGUs are not letting their guards down. Here are some of their efforts based on their LGU's Facebook pages that we can all adapt towards a covid-free Bulacan.
Continue implementing the Enhanced Community Quarantine (ECQ) based on the IATF guidelines
Continuous relief operations and donation drive
Priority assistance for sectors who are more 'prone'
Ensuring social distancing in public places where people are allowed to go
Protecting and prioritizing frontliners
Coordination with Bulacan provincial government, DSWD, PNP, DOH, etc.
Their Local Health Office will continue to monitor Suspected / Probable Cases (Persons Under Investigation) and Persons Under Monitoring, which is no longer included in the updated Department of Health classification.
Kudos to all hardworking local government officials, frontliners, volunteers, and CITIZENS of Doña Remedios Trinidad (DRT), Hagonoy, Plaridel, Balagtas, Bustos, and Paombong for a job well done. The battle is not yet over, but you deserve a pat in the back. Keep it up!
May this also inspire the other municipalities and cities towards our journey to becoming a Covid-free Bulacan. Let's all work together as ONE BULACAN in achieving this goal.