The PNR Line Tutuban to Malolos is part of the North-South Commuter Railway (NSCR) project, also known as the Clark-Calamba Railway. This is a 38-kilometer mass transportation railway that will connect Malolos, Bulacan with NCR.
Note: There are no further details available on possible changes in the project's scheduled completion as a result of work stoppages caused by the COVID-19 quarantine.
Project Details
The PNR Line Tutuban to Malolos (Line 1) is expected to serve over 300,000 passengers daily in its opening year in 2021. This 38-kilometer railway will run across 10 elevated stations.
The Japan International Cooperation Agency will finance NSCR North 1, while the remaining sections will be co-financed by the Asian Development Bank.
Transportation Secretary Arthur Tugade led the formal contract signing for the project with Japanese companies Sumitomo Corp and Japan Transport Engineering Company. This covers the 13 train sets with 8 cars that can carry 2,238 passengers per train.
In November 2015, the Philippines and Japan signed a $1.99-billion loan deal to finance the railway.
Tugade hopes the new railway can be partially operational by the end of 2021, and for it to be fully operational by 2022.
The official groundbreaking for the project was held last February 2019. Transportation Secretary Arthur Tugade and Undersecretary for Railways Timothy John Batan, Japanese Ambassador to the Philippines Koji Haneda, PNR General Manager Jun Magno, then Bulacan Governor Wilhelmino Sy Alvarado, Bulacan 2nd District Representative Apol Pancho, Bulacan 4th District Rep. Linabelle Villarrica, and representatives from Sumitomo Mitsui Construction Co. Ltd. led the groundbreaking ceremony for the construction work along the old PNR railway in Barangay Mabolo, Malolos, Bulacan.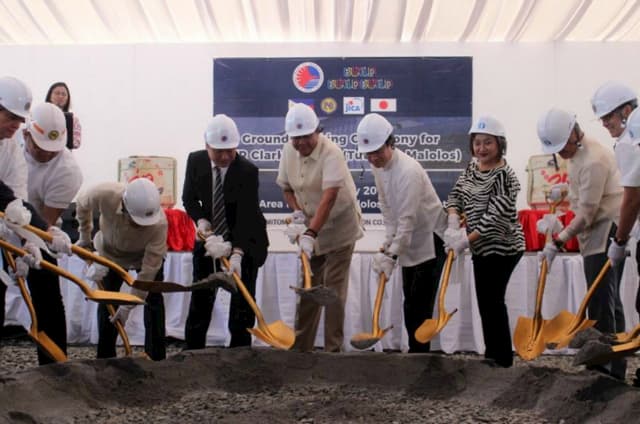 PNR Line Tutuban to Malolos Planned Stations
This PNR Line Tutuban to Malolos will have 10 stations along the alignment project:
Tutuban (City of Manila)
Solis (City of Manila)
Caloocan City
Valenzuela City
Meycauayan City, Bulacan
Marilao, Bulacan
Bocaue, Bulacan
Balagtas, Bulacan
Guiguinto, Bulacan; and
Malolos City, Bulacan.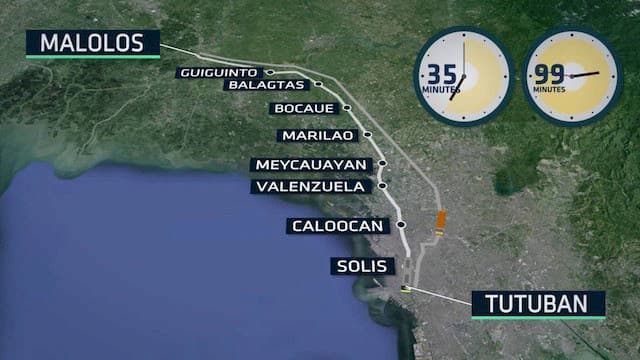 As per PNR officials, remnants of the old PNR stations in Bulacan built in 1892 will be preserved. Junn Magno, PNR general manager, said 10 structures left standing from the old stations would be restored to give a glimpse of the PNR's history. (based on inquirer.net report)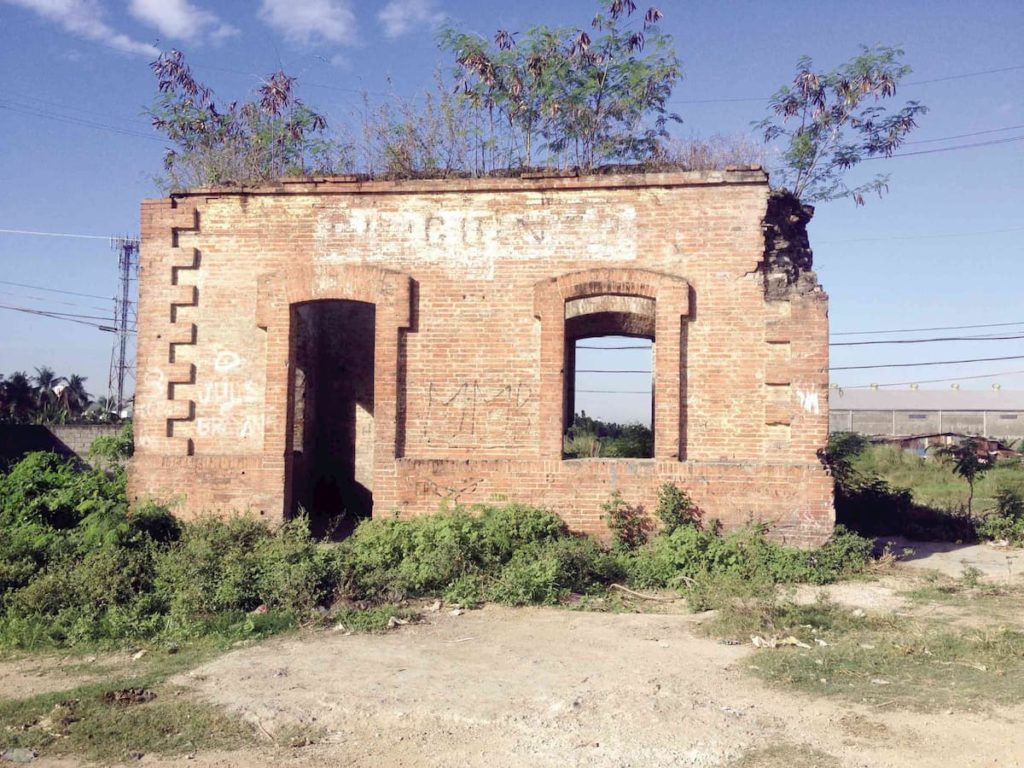 For those who are looking for real estate opportunities to take advantage of the possible rise in property value due to the planned PNR Line and New Manila International Airport:

READ: Naghahanap ng Bahay? — 7 Helpful Tips When Buying a House
Further Connections and Extensions
NSCR North 2 (Malolos to Clark)
NSCR North, also known as PNR Clark, was divided into two phases. NSCR North 1 involves the 38 km (PNR Line Tutuban to Malolos segment), while NSCR North 2 involves the 53 km Malolos–Clark Railway. The Japan International Cooperation Agency will finance the PNR Line Tutuban to Malolos (NSCR North 1), while the remaining sections will be co-financed by the Asian Development Bank.
NCSR South 1 (Manila to Calamba)
The NSCR North lines will be connected to the lines that will go furthers to Southern Luzon. The existing Metro Commuter Line will be reconstructed as an elevated electrified standard-gauge line. The 56 km railway will run from Solis, Manila to Calamba, Laguna. It is expected to be completed by 2025
This will form one integrated commuter rail system serving commuters traveling to, from, and within NCR, Region III, and Region IV-A. Using the legacy PNR right-of-way, the project will also restore historical station buildings. This is part of the priority projects under the administration's Build Build Build program.
NSCR South 2 Calamba to Batangas City
The study also proposed a 58 km extension of the NSCR to Batangas City. However, the reconstruction of this line is slated for the PNR South Long Haul Project which was approved in 2017, with the line being a single-track, standard-gauge line without electrification, and will be built at-grade as in the present PNR network. It will be upgraded to double track and electrification in the future.
NSCR North 3 Angeles to Tarlac City
The 2014 JICA study proposed a 38 km (24 mi) branch line that will split at Angeles, Pampanga. The line will have 12 stations and shall end in Tarlac City.
Read: Soon to Rise: A World-Class Bulacan Airport Worth $15B