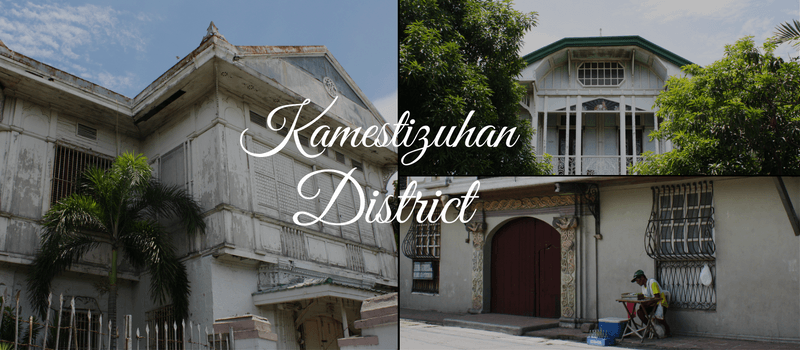 The moment we stepped into the Kamestizuhan street, we were immediately transported back in time.  It was, as if the old mansions in distinctive neo-classical style served as a time machine, showing us a glimpse of what it was like during the Spanish colonization era.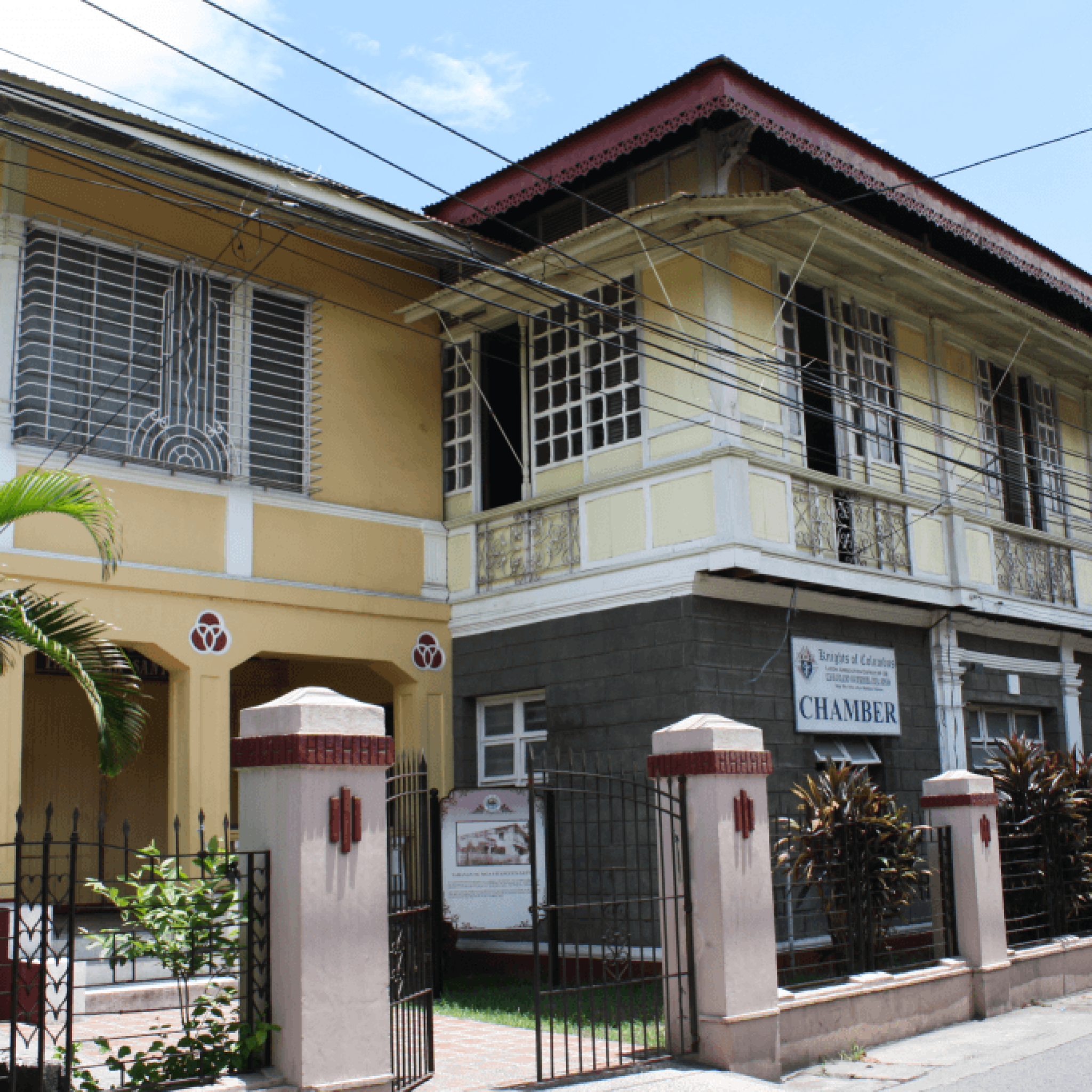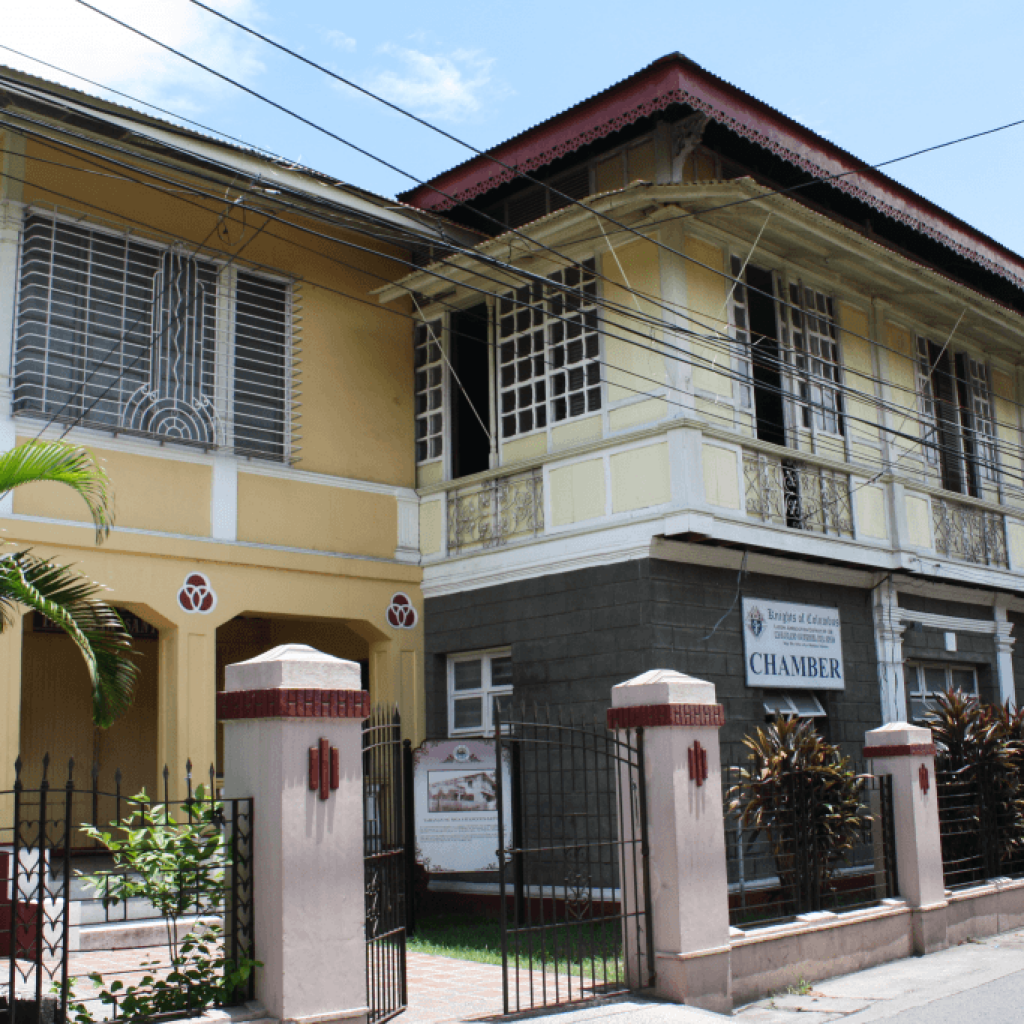 Given that this street has several old and rustic houses, the Kamestizuhan District became an underrated tourist spot in the City of Malolos in Bulacan. In fact, Kamestizuhan can be perceived as the less crowded and less commercialized version of Vigan's Heritage Village.
Kamestizuhan District: Home of the Women of Malolos
Unknown to many, this small district used to be a cradle for Filipinos, especially for the women, who were fighting for our freedom during the Spanish regime.  Most of the ancestral houses along Kamestizuhan were owned by the province's prominent Chinese-Filipino families like the Reyes, Bautista, and Uitangcoy.  
Some women from these families were actually part of the so-called "21 Women of Malolos," the group that pursued women's right to education during the time when women were not allowed to learn the Spanish language.  It was this movement by these brave Filipinas that resulted to the establishment of the Instituto Mujeres. Because of this, we can consider the Kamestizuhan as the birthplace of women's formal education in our country!  Pinay girl power circa 1800's!
An old grandiose house caught our attention while walking along this historical district.  The house is owned by the family of Alberta Uitangcoy, the leader of "21 Women of Malolos."  This is now known as the Museo ng mga Kababaihan ng Malolos.
Upon entering the mansion, we were welcomed by magnificent photographs portraying the elusive beauty of Malolos.  These photographs are displayed together with a huge painting of the "21 Women of Malolos" in the part of the house which used to be a pharmacy store.
The Uitangcoy's residence exhibited the possessions of the brave women who worked hard to get the education they deserved.  Their bags, purses, and even their wooden kitchenware were kept and displayed.  We went to the room of Alberta, where we saw her traditional Filipiniana dresses and handkerchiefs embroidered with elegant designs. It felt really nice to see these old paraphernalia and imagine the OOTDs of the earlier generations.
To learn more about the Uitangcoy mansion and for a tour of the museum, you can reach out to the Museo ng mga Kababaihan ng Malolos. https://www.facebook.com/kababaihanngmalolos/
Aside from the Uitangcoy mansion, curious minds may also visit the exhibit inside Bautista's residence.  Other ancestral houses within the Kamestizuhan District are not open to public.  Nonetheless, even looking at the houses from the facade can be an interesting tour back in time.
These historical places, such as Kamestizuhan, should be preserved and appreciated. We'll never know!  This district could one day rival the Heritage Village of Vigan, Ilocos Sur; and might be internationally recognized as well.  Aren't you proud, Bulakenyos?