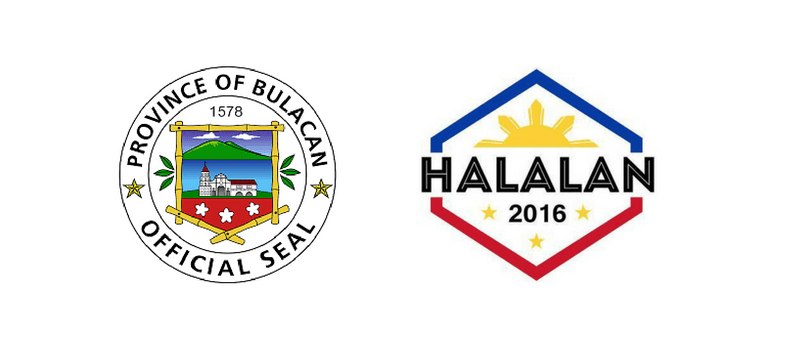 Bulacan is composed of 21 municipalities and 3 cities with 1,640,615 registered voters.  It is included in the top ten vote-rich provinces in the country.  That is why it is interesting to know who Bulakenyos voted for during the last national elections.   Let's start with the President.  Rody Duterte received 37.98% or about 506,046 votes; followed by Senator Grace Poe, who received 31.44% or about 418,962 votes.  The 3rd place goes to Secretary Mar Roxas, with 14.08% or about 187,710 votes.  Vice President Jojo Binay settled at 4th place, with 11.84% or about 157,788 votes.  While (the late) Senator Miriam Santiago is at 5th place, with 4.58% or about 61,121 votes.  The late Roy Señeres still managed to receive 0.04% or 658 votes to settle at the last place.
President
Rody Duterte
506,046 votes
Miriam Santiago
61,121 votes
Let's go now to the Vice President tally.  Senator Bongbong Marcos got 42.50%, or about 556,480 votes.  He led Leni Robredo, at 2nd place, by as much as 190,401 votes.  Leni received 27.95%, or about 366,079 votes.  The 3rd place goes to Senator Chiz Escudero, with 17.28% or about 226,311 votes.  Senator Alan Cayetano is at 4th place, with 9.24%, or about 121,108 votes.  Senator Antonio Trillanes received 1.71%, or about 22,442 votes. At last place is Senator Gringo Honasan received 1.29% or about 16,921 votes.
Vice-President
Bongbong Marcos
556,480 votes
Leni Robredo
366,079 votes
Chiz Escudero
226,311 votes
Alan Cayetano
121,108 votes
Antonio Trillanes
22,442 votes
Gringo Honasan
16,921 votes
For the senatorial position, it is Senator Tito Sotto who received the most number of votes with 866,379.  He is statistically tied with Joel Villanueva, who received 866,309 votes, with 7.37%.  Joel, known as "TESDAMAN," is a proud Bulakenyo.  The 3rd placer is Win Gatchalian, who received 6.12% or about 719,174 votes.  At 4th place is Ping Lacson, with 5.81% or about 682,561 votes.  Dick Gordon is at 5th place, with 5.60%, or about 658,179 votes.  He is followed closely by Senator Frank Drilon, at 6th place with 5.26%, or about 618,028 votes.  At 7th place is Risa Hontiveros, with 5.04%, or about 592,310 votes. Kiko Pangilinan is at 8th place, with 4.98%, or about 585,408 votes. At 9th place is Senator Ralph Rector with 4.46% or about 524,392 votes.  Next is the people's champ, Manny Pacquiao, with 4.39%, or about 515,850 votes. At 11th place is Leila de Lima, with 4.12%, or about 484,247 votes.  The last coveted spot goes to Migz Zubiri, with 4.03%, or about 474,219 votes. Sadly, another Bulakenyo and known labor advocate, Susan Ople, did not make it to the top 12 with only 2.50%, or about 294,266 votes.
The top 5 party list organizations Bulakenyos voted for were: Citizens' Battle Against Corruption (CIBAC) received the most number of votes at 118,367.  It is followed by Butil Farmers Party (BUTIL) with 98,076 votes.  At 3rd place is Gabriela Women's Party (GABRIELA) with 67,537 votes.  One Patriotic Coalition of Marginalized Nationals (1PACMAN) is at 4th place with 55,380 votes.  It is followed by Buhay Hayaan Yumabong (BUHAY) with 54,265 votes.  Surprisingly, these mentioned party lists were proclaimed as winners and are bound to get a sure seat in Congress.