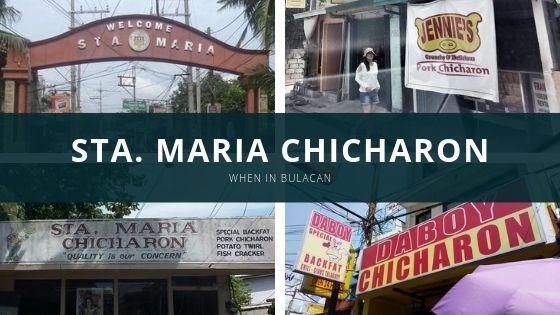 The phenomenal love team of "Aldub"- with the other half played by Santa Maria resident Maine Mendoza- have people wondering where and which town in Bulacan is Santa Maria. Prior to this, however, Santa Maria, until now, is known to be one of the best producers of Chicharon, pronounced as "Sit-saron" by many. In fact, they have a Chicharon festival held every February. Can you just imagine what that Festival is like?
Sta. Maria is 1 hour from Manila, but can even last to 2 during holidays and Friday "sweldo" days because of the heavy traffic. The travel, however, does not stop Chicharon resellers, addicts and enthusiasts from going. "Once you have tasted the Chicharon in Sta. Maria, you'll never go to another". The Chicharon here has been featured in several TV programs and articles even well-known libraries and international publications. That is quite an accomplishment, especially knowing that Chicharon is not just a dish from the Philippines but is known world-wide. In fact, Chicharon or Chicharrón originally came from Spain which eventually became famous in countries with Spanish influence.
There are now different types of Chicharon: fried pork rinds, fried pork belly, and even fried mutton, beef and chicken. Sta. Maria, is now crowded with different Chicharon stores.
I was fortunate enough to be able to interview one of the top owners of Chicharon here and below highlights some of our conversations.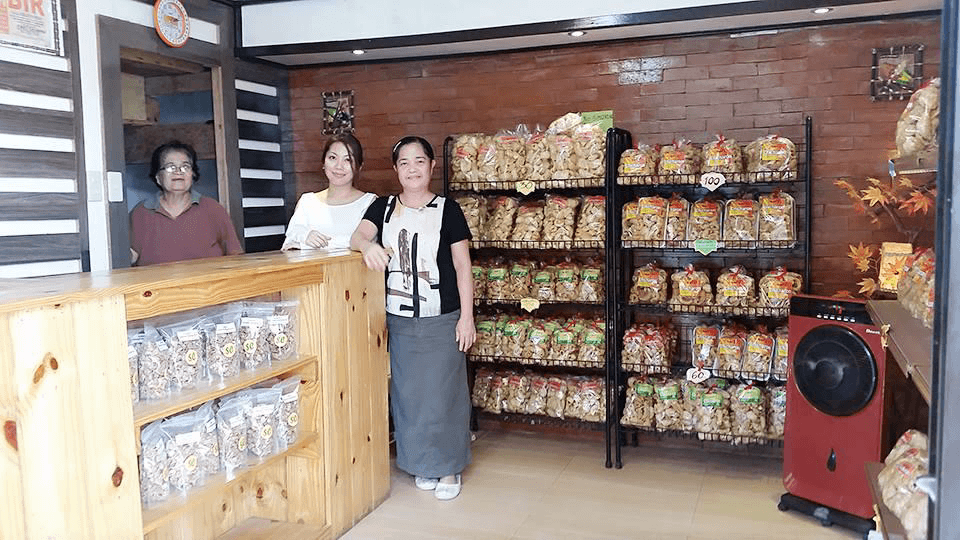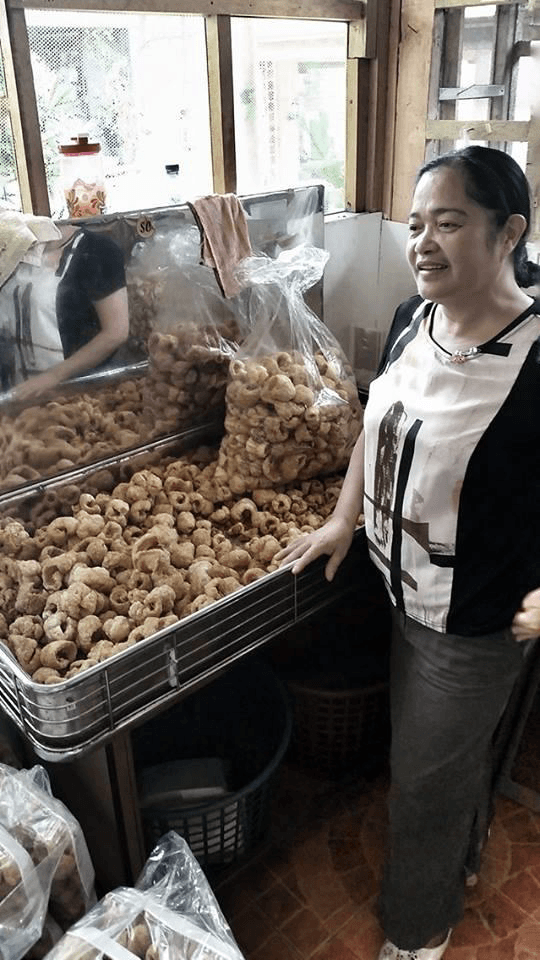 Obet's Chicharon started in the '70s, having only 2-3 people working on the orders. In 1986, Mr. Obet Halili continued his father's business. Orders from resellers etc. increased from 10 kilos of pork to approximately 3-4 tons in a week or month, depending on the reseller. During the interview, the owner smiled and said, "we produce so much oil coming from Chicharon we can fill a whole swimming pool." Mrs. Halili, who is also a midwife here, has described to us the process of creating the famous Chicharon. From picking the pork (local to international – bulk coming from Germany), choosing the type (for pork – backfat, back skin, belly) to boiling, "sankutsa", cooking, draining the oil to packing. I do not need to enumerate the procedure as this might make this write up a blog recipe. Obet's claim to be one of the pioneers in the business and prides itself on maintaining the same process three decades ago. No machines, no "bilad" in the sun, etc. The very traditional way of cooking Chicharon is kept even after 2 generations.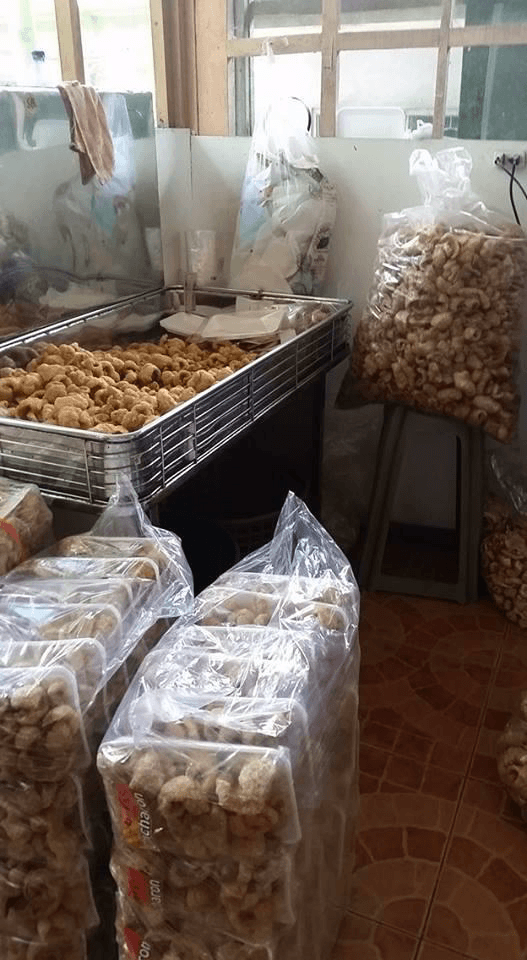 In spite of the left and right competition, their business remained intact. The secret to their success? – Hard Work. Such are the characteristics of the people in Sta. Maria. Here, you'll see several family-owned businesses, hospitals, and restaurants. It's a town with its own rich historical background and is labeled as an economic powerhouse in Region 3 and claimed to be the richest municipality in Bulacan (COA report 2015).
I encourage all to visit the lovely town of Sta. Maria, the La Purisima Concepcion Parish Church, the markets, the food and get to know the people, oh and of course try and take home their chicharron.
Love,
C.
Credits – Thank you to Mrs. Leonora Halili for the interview and the rest of her staff.